Invest your Career in a Company You'll Own & People You'll Love
When you join Chris-Tel, not only do you become a stakeholder, but you become family. We work in service to our team as well as the client.
More of what differentiates Chris-Tel Construction from other firms in the industry is that our company has all the capacity of a regional/national contractor but none of the corporate.
At Chris-Tel, the employees and clients aren't numbers. Our motivation every single day is three things: client service, quality of product, and our coworkers.
View Opportunities
Student Opportunities
Shaping the next generation of leaders in construction
Chris-Tel Construction partners with Florida Gulf Coast University's Department of Construction Management and other local Colleges to offer internship opportunities to students. Our internship programs provide hands-on work experience and unique learning opportunities. Key elements of our internship program includes:
On-the-Job Training

Earning Opportunities

Consideration for Full-Time Employment

Participation in Company Events
Internship Application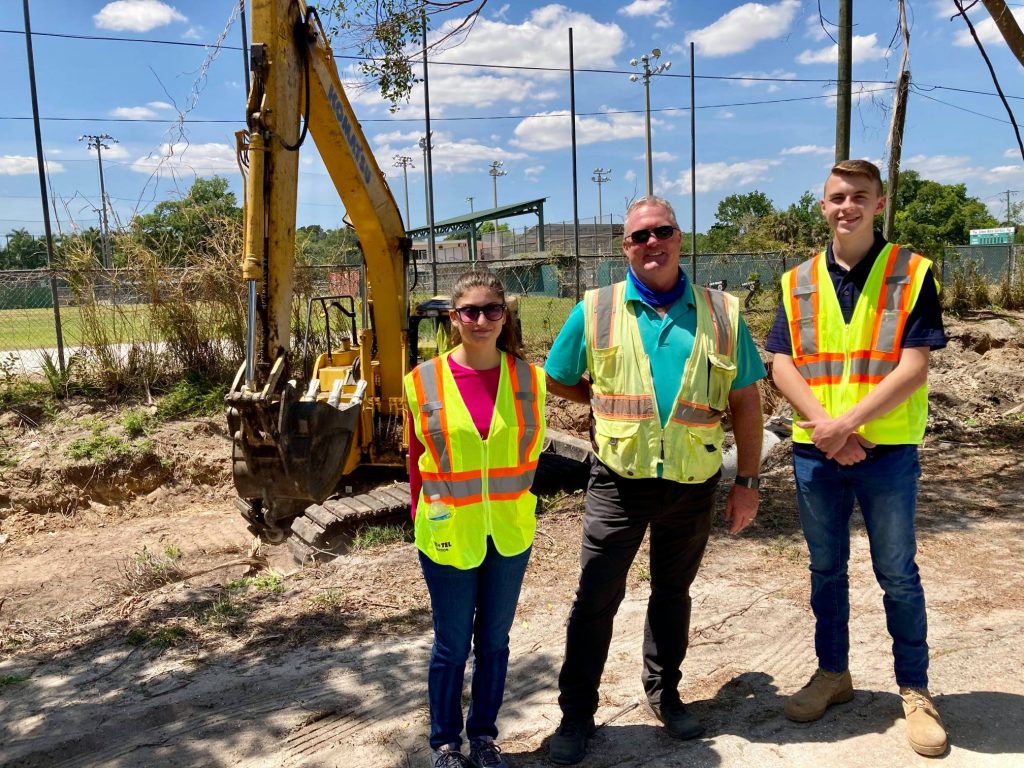 Life at Chris-Tel
At Chris-Tel Construction, we are committed to our employees and truly value their opinions. Here, our employees are more than just numbers; they are family.
Our success would not be possible without the combined knowledge, experience, and shared values of our internal team. Our team is comprised of ethical, honest, hard-working people who are driven each and every day by client satisfaction as opposed to profit.
We promise our employees a safe and positive work environment with competitive pay and excellent benefits and rewards for a career that is supported by training and development opportunities. In addition to excellent career opportunities, we offer our employees the ability to build relationships, network, and find ways to make a lasting impact on our community. At Chris-Tel, we work hard and play harder. Team members can enjoy annual events, holiday celebrations, client appreciation events, and volunteer opportunities.
Our company culture is ever-expansive as we continue to grow inspired, enthusiastic individuals. We share the same values and goals, allowing us to collaborate effectively. We empower employees to challenge the norm and offer their ideas for improvement. It's really motivating to have the support of our leadership team, who value the development of their employees and will go above and beyond to encourage success and professional growth. After sixteen years of working for this company, I still love coming to work every day.
Julie DePiro, Vice President, Finance & Administration
Current Available Openings
Price Your Project
Price Your Project
Contact us today about your project and find out how we can help you achieve success.
Price your Project