Together, We Can Do So Much
May 2023
Lee County Supervisor of Elections Celebrates Grand Opening of New Elections Office
Congratulations to the Lee County Supervisor of Elections on the grand opening of their new elections office in Lehigh Acres. The new office, opened on March 31st and is located at the East Lee County Government Center at 600 Homestead Road S. #9, Lehigh Acres, FL 33974.
The Ribbon Cutting Ceremony was attended by government officials, employees of the branch office, and other key contributing members. Howard Wheeler, II, President of Chris-Tel Construction, Commissioner and Chairman Brian Hamman, Tommy Doyle, Supervisor of Elections, Donna Doyle, and Commissioner Cecil Pendergrass were just a few in attendance at the event to celebrate.
Lee County is in the top ten of the fastest growing counties in the United States. Due to the rapidly growing population of voters in Lehigh, the expansion effort was necessary.
"This additional location will enable our office to better serve the voters of Lehigh Acres. It's a necessary expansion to meet the area's growing population.," says Tommy Doyle, Supervisor of Elections. The new branch office will serve as an early voting site for future elections.
Chris-Tel Construction and Castellanos + Tramonte Architects worked together for this project which totaled roughly $840,000. The tenant improvement project included reconfiguring approximately 5,000 square feet of space to meet the needs of the Supervisor of Elections.
---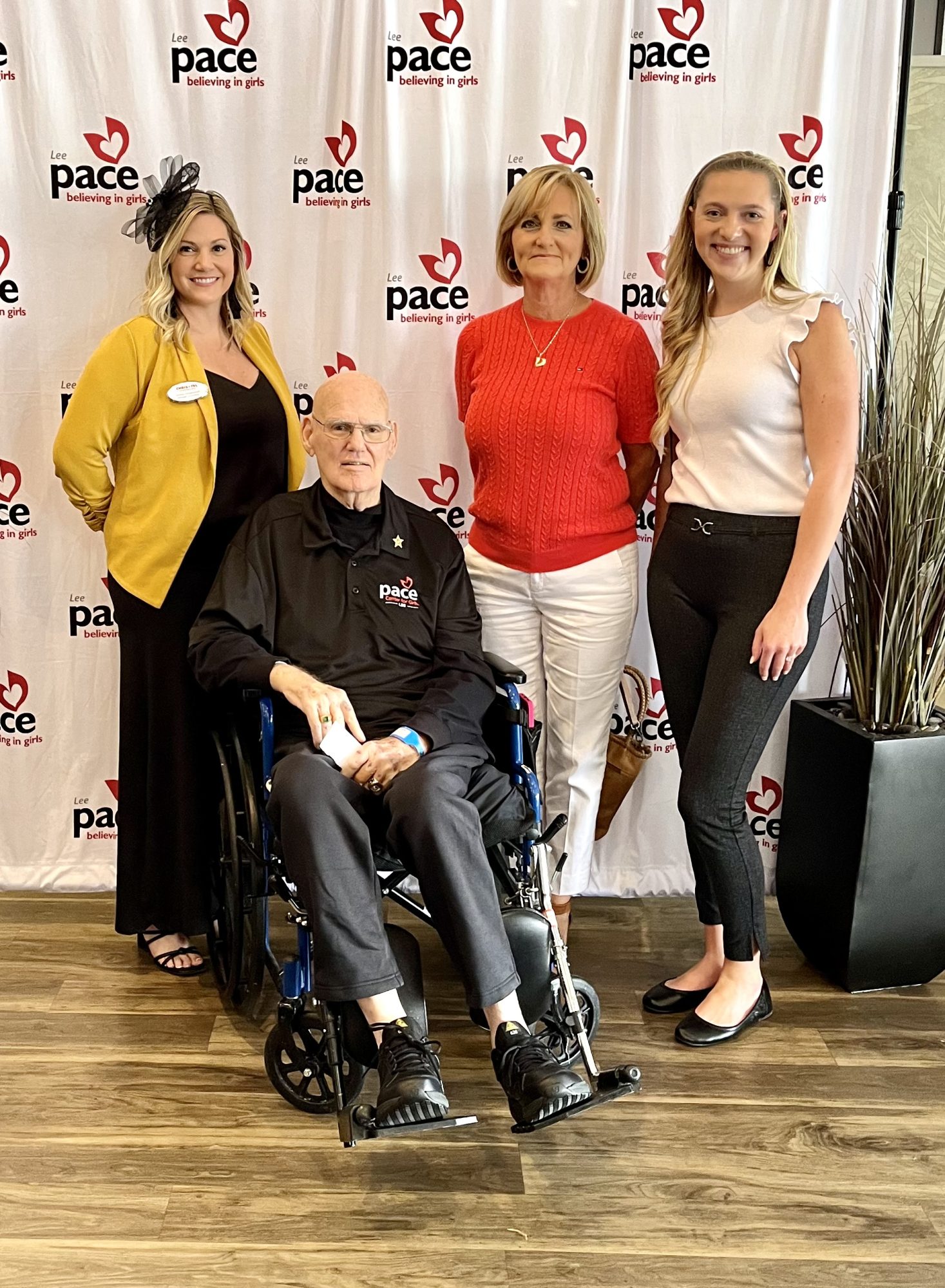 Pace Grande Dames Tea
On Tuesday, April 4th, Pace held their 15th Annual Grande Dames Tea at the Broadway Palm Dinner Theater in Fort Myers. Andrea Klingensmith, Connie Wheeler, and Nicole Schaefer attended the event on behalf of Chris-Tel Construction.
Pace's annual Grande Dames Tea honors women who exemplify the organization's guiding principles and have made an impact through their roles in business, community and philanthropy. This year, the event honored three local women — Sunny Lubner, Debbie Prather, and Rose Govan for their significant impact on the community. At the event, these ladies participated in a question and answer session led by young women of Pace, sharing their personal stories of adversity and triumph.
The Pace Center for Girls provides a safe and supportive environment for girls to build healthy relationships, plan for their future and overcome histories of trauma. The sold out event was a huge success, raising a record $155,000 to benefit the Pace Center for Girls in Lee County. "These critical funds will help ensure our girls at Pace become strong, productive young women and lead a life defined by responsibility, dignity, serenity and grace," said Jennifer Cellitti, Executive Director. The Grande Dames Tea was chaired by Kelly Fayer along with co-chair Kellie Urban and honorary co-chair Gail Markham. B. Pat O'Rourke was the presenting sponsor of the event in honor of his mother, Helen O'Rourke McClary, a 2013 Grand Dame.
Chris-Tel is honored to continue to support the Pace mission.
ABC Florida Gulf Coast Chapter GC Tabletop Exhibit
Chris-Tel had the amazing opportunity to attend one of Southwest Florida's largest networking events on April 6th. The Associated Builders and Contractors Fort Myers General Contractor's Tabletop Exhibit was held at Florida Gulf Coast University where over 200 attendees were present.
Stuart Hoyer, Nicole Schaefer, Kevin Thibodeau, and Bob Koenig were in attendance from our firm and had the opportunity to speak with several subcontractor representatives.
Each year, the Associated Builders and Contractors Florida Gulf Coast Chapter, organizes this event which provides a forum for GCs and subcontractors the opportunity to connect in an informal setting. Subcontractors were able to hear about upcoming projects, how to get prequalified, and how to bid on our projects.
Chris-Tel Construction is a member of the ABC Florida Gulf Coast Chapter and attends many local events.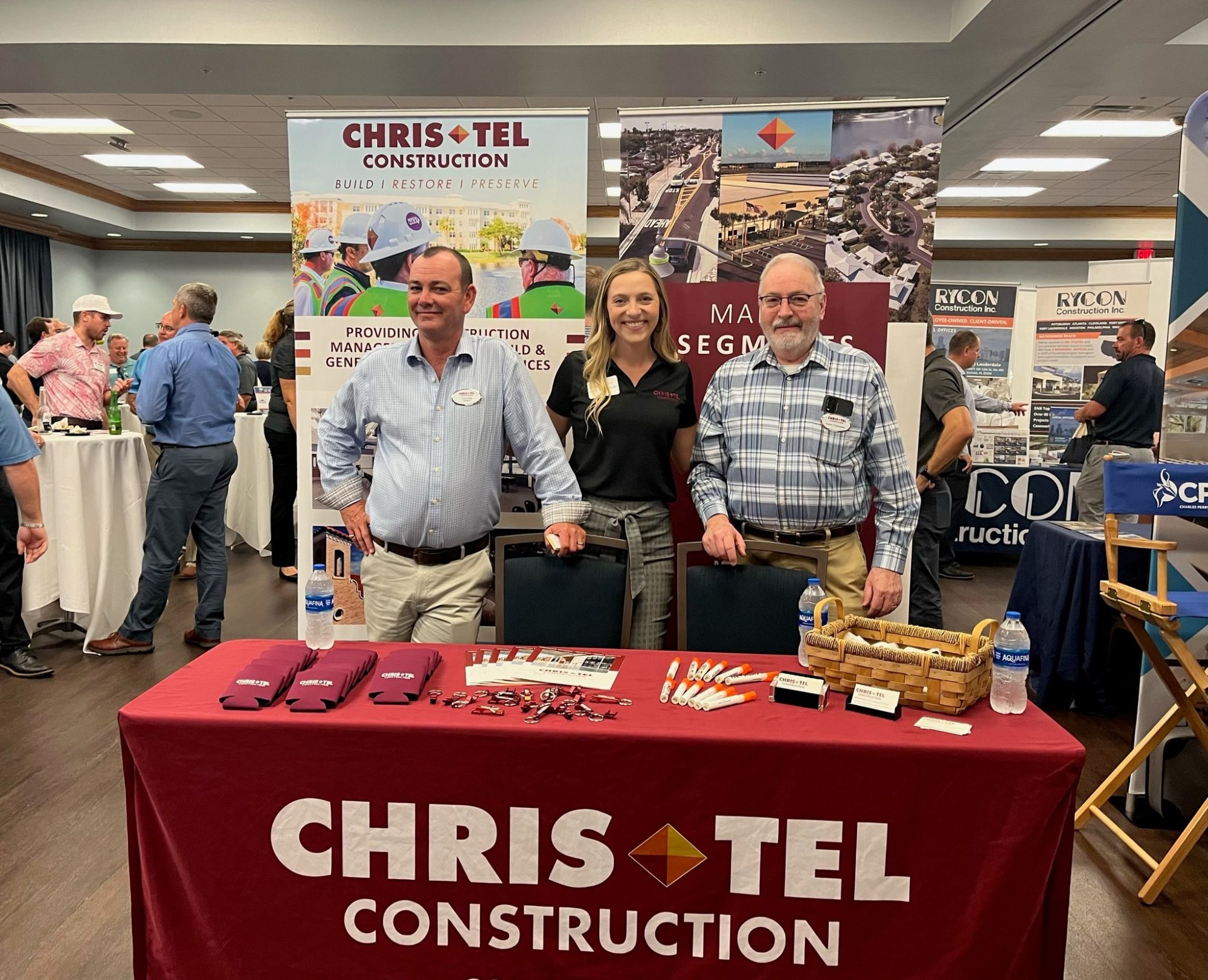 ---
Project Updates
Chris-Tel Construction has made some tremendous progress on several projects as we wrap up the first quarter of 2023 and move in to quarter two.
The Oaks at Cypress Cove campus continues to evolve. Once complete in the first quarter of 2024, the 12–acre Cypress Cove expansion will offer 24 additional hybrid apartments, 24 Villas, and new clubhouse with high-end amenities. The mid-rise is approaching another major milestone which will be celebrated by a "topping out" ceremony later in July. This age-old tradition will celebrate the placement of the tallest and last beam being placed on the project.
Other work our firm is currently completing for Cypress Cove include major renovations to the main campus. Renovations to the Wellness Center are wrapping up. Other areas that will be renovated as part of this project include Dolphin Dining, Captain's Cove, and Edison Hall. The roughly $8M project is expected to be completed by April 2024.
At the East Pointe Place Phase II project, crews continue to make their final push as the project nears completion. At the end of this year, the Housing Authority of the City of Fort Myers will be able to provide 90 additional low-income housing units to those in need.
Other work for the Housing Authority of the City of Fort Myers that Chris-Tel is working on is the Southward Village project. Phase one of this project includes a 92-unit development in a lot off Cleveland Avenue (US 41) where an automotive dealership currently sits. Our team is gearing up to begin the demolition and site work for this project.
Chris-Tel Construction is plugging away at the major campus renovation project for the School District of Lee County at Fort Myers Technical College (FMTC). The goal of the project is to renovate the various buildings on campus to better accommodate the educational program needs at the College. Part of the scope of work for this project includes re-roofing 11 total buildings throughout the campus totaling approximately 192,000 square feet. This roof work has commenced as the interior renovations are ongoing. Working alongside RG Architects, the project is slated to be completed by the beginning of 2024.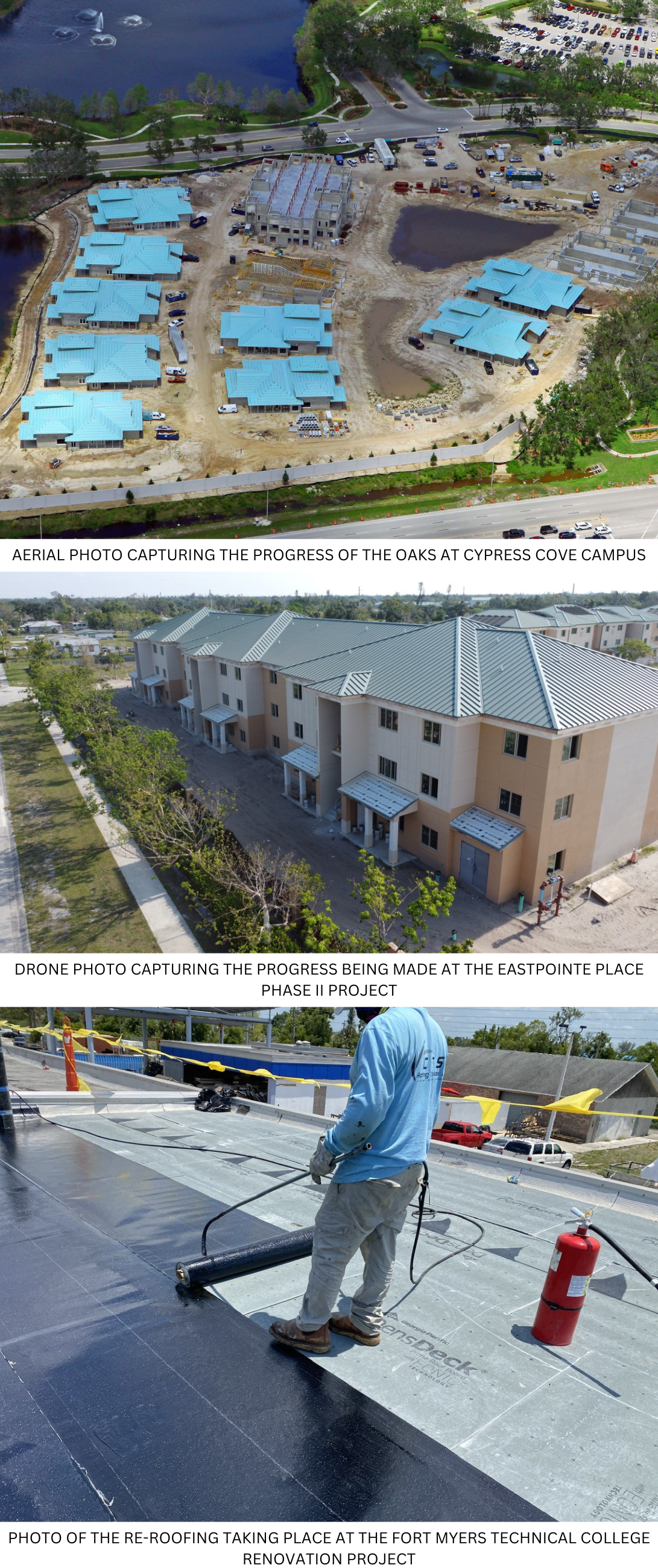 ---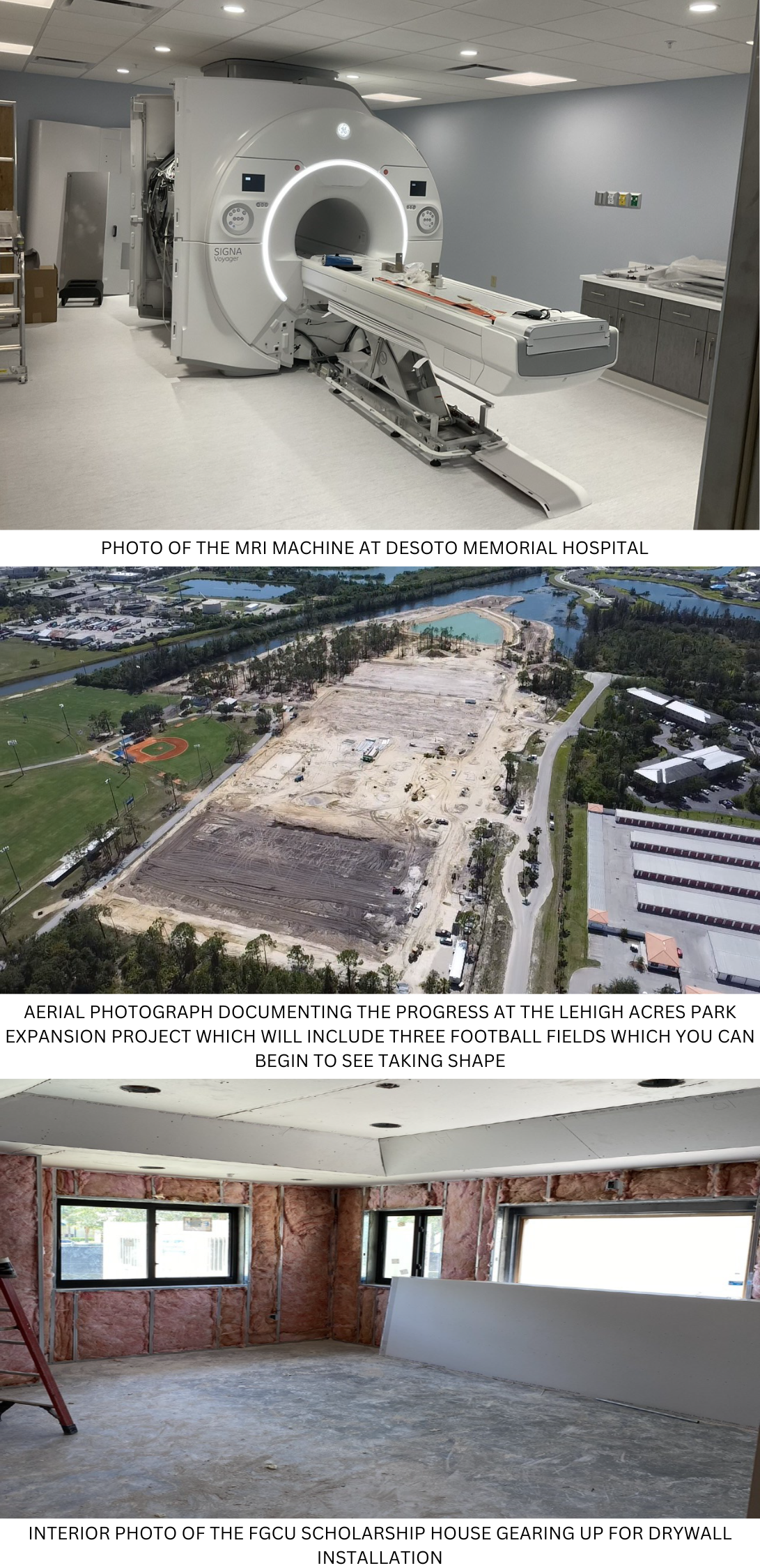 The DeSoto Memorial Hospital MRI Expansion project (pictured right) is just about complete. Our team is waiting on the Agency for Health Care Administration (AHCA) inspection in order to wrap things up at the end of May. Meanwhile, Sean Smiley, Project Manager and Mike Bolebruch, Superintendent continue to lead the team towards the finish line by doing the landscaping and other miscellaneous finishes.
The Lehigh Acres Park Expansion is progressing steadily. Drainage work is ongoing throughout the property in order to prevent flooding during Florida's quick and heavy storms. High-tech LED lights that will provide maximum visibility for plays and spectators are currently being installed on the football fields. Fairways of the future disc golf course are being cleaned up and grouted. Finally, foundation work for the concession stand is ongoing. The roughly $16.6M project is expected to be completed by January 2024.
The FGCU Scholarship home is one step closer to opening its doors for their students in late July 2023. Despite the wait, both the windows and the HVAC system are beginning to be installed and the next stepping stone for the project is getting the drywall installed.
Chris-Tel Construction continues to complete a variety of miscellaneous projects under $4M for Lee County, Collier County, the Lee County School District, Florida Gulf Coast University, City of Fort Myers, Hendry County, and the Lee County Port Authority under our continuing services contracts.
Additional projects Chris-Tel was recently awarded include South Fort Myers High School Re-Roof for the School District of Lee County, the Historic City Hall Expansion, and Freeman House Historic Restoration for the City of Punta Gorda.
---
Chris-Tel Construction Hires New HSE Manager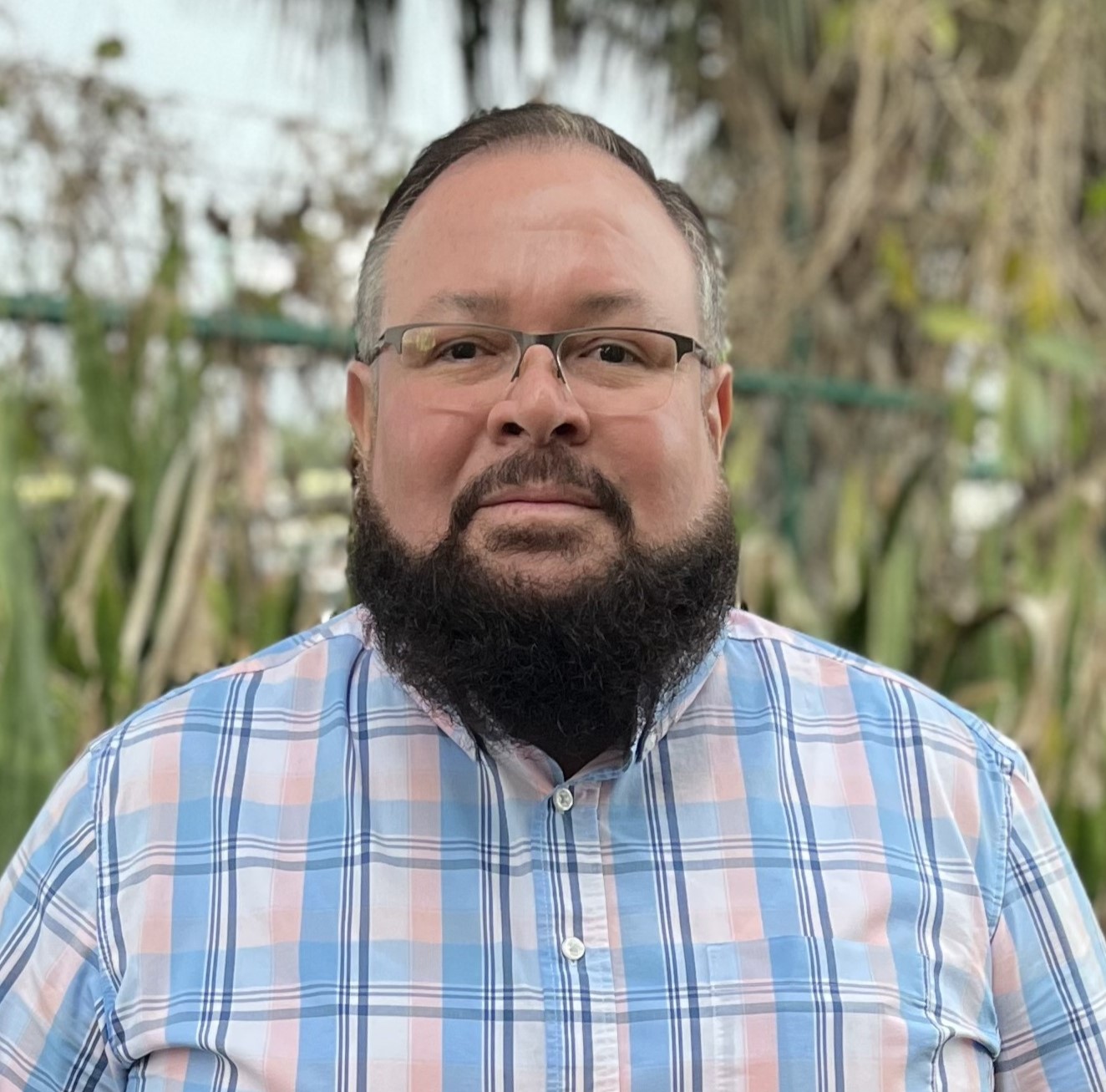 Chris-Tel Construction recently added Jaime Melendez to the team as Health, Safety, and Environmental (HSE) Manager, a newly created position for the firm.
This position was created to assist our field teams ensure proper site compliance with company environmental, safety, and health policies and procedures. The HSE Manager is responsible for identifying, eliminating, and controlling hazardous conditions that could lead to injury and/or property damage.
Jaime comes to Chris-Tel with over twenty (20) years of experience in the construction and general industry. He has a Bachelor of Science in Occupational Safety and Health from Bayamon Central University, is CPR, AED, and First Aid Certified and holds his OSHA 500 and 501 Certifications.
Since starting with us in April, Jaime has been hard at work! The team at The Oaks at Cypress Cove had an OSHA inspection with our USF SafetyFlorida Consultant, David Ashman, last month to walk the site and identify and correct any safety concerns.
---
Chris-Tel Construction Company and Industry Events
The past few months have been jam-packed with fun events!
Kicking off the events, in March, ABC Florida Gulf Coast Chapter hosted their 5th Annual Sporting Clays Tournament at Sarasota Trap, Skeet & Clays. David Cook, Rachel Comerford, Bob Koenig, and Sean Smiley, had the pleasure of attending the event on our firm's behalf.
Next up, the Cape Coral Construction Industry Association hosted their Annual Golf Tournament at the beautiful Coral Oaks Golf Course in Cape Coral. Chris-Tel's Eric Schneider and Zack Sheffield teamed up with Matthew Lessig and Scott Berry (pictured left) from Cypress Cove for the tournament. The team scrambled and shot 8 under for the day which put them in the top ten for the event!
Lastly, wrapping up the quarter, Chris-Tel hosted their 7th Annual SkyDeck Celebration at the Lee County Sports Complex. It was a perfect night filled with drinks, dinner, great company, and of course baseball! The event's sole purpose is to show appreciation and say thank you to Chris-Tel's industry partners and our clients. We always love this event because it gives us the opportunity to thank all of our industry partners, architects, engineers, clients, banking and real estate partners, for all that they do for us. Looking forward to next year's celebration already!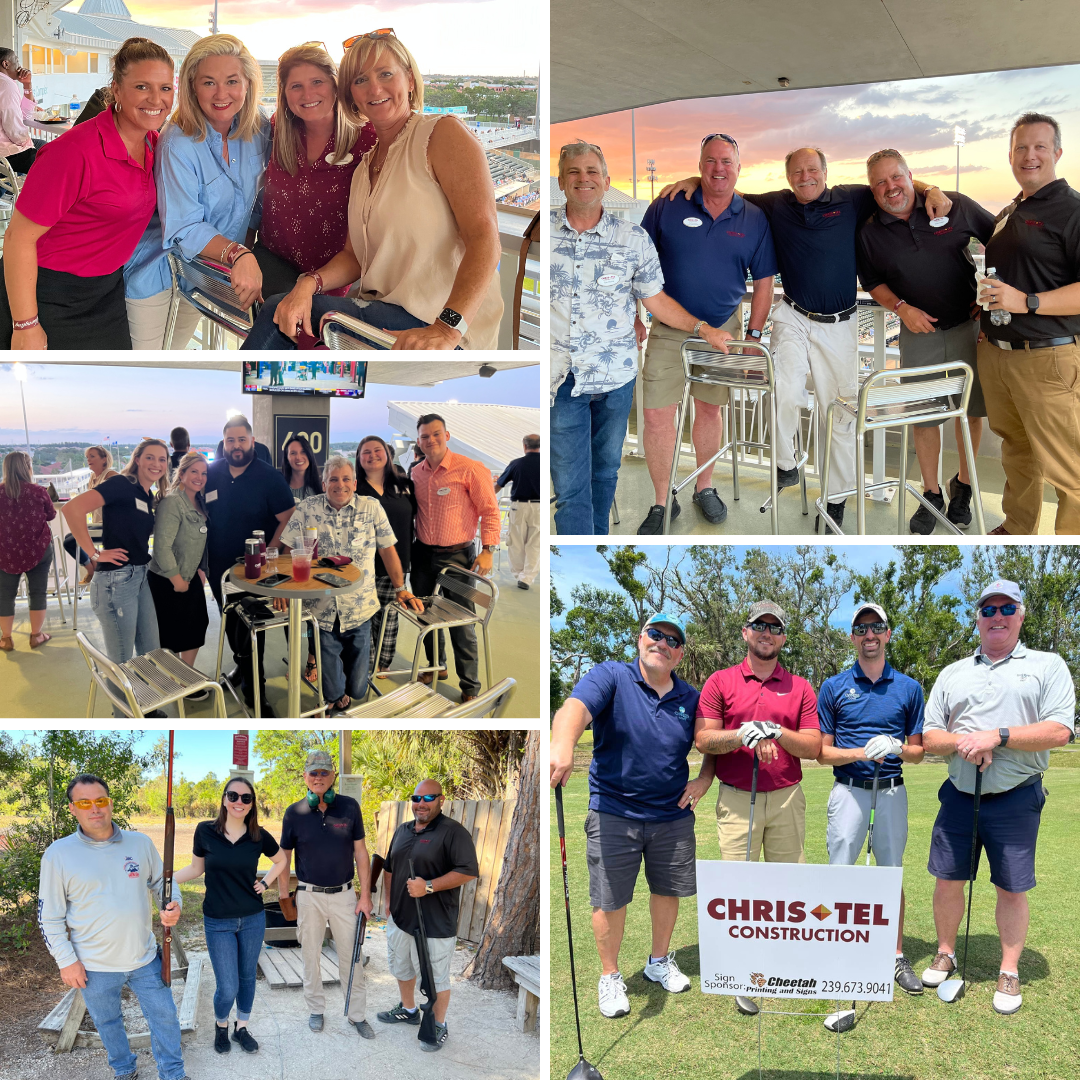 ---
In Memoriam
Howard L. Wheeler, Sr.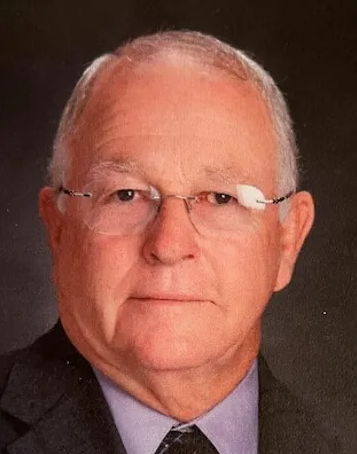 It is with great sadness that we announce the passing of Howard's father, Howard L. Wheeler, Sr. on April 11th, 2023.
Howard L. Wheeler was born on November 25, 1942. Howard was a native of Southwest Florida and his upbringing developed into a love of hunting in the Everglades and fishing Spring Creek and Matlacha. The man could throw a cast net and fry you some mullet with a side of cheese grits.
Howard was raised into a legacy of construction. He began working with his father and uncle at Wheeler Brothers Construction (est. 1924) at the age of 14. The company evolved to Wheeler & Son and then Howard L. Wheeler Construction. Howard prided himself on creating the absolute best home or building. His greatest professional joy was taking clients ideas and making them reality. During the later stages of his career his interests and talents shifted to historical restoration. He oversaw the restoration of the Edison and Ford Estates on McGregor Blvd. for Chris-Tel Construction. This was a project he was extremely proud of.
Howard married Nancy Doninger in 1964. Together, they were an inseparable team and the best of friends; they built a business, a few houses, a family with their two sons, and a loving home. If ever there was a model to follow for a marriage it would be difficult to outshine Howard and Nancy.
It has been said that if you met Howard for over 10 minutes you knew 2 things: 1. He loved his wife and 2. He was proud of his sons. His love and his loyalty were not passive. If you knew him you were lucky. If he counted you as a friend you knew you had a friend through the best and worst of times. If he loved you, you knew it and were better for it.
Howard is survived by his wife Nancy D. Wheeler, his oldest son Howard L. Wheeler II and wife Connie, his youngest son Jason L. Wheeler and wife Marion along with his three granddaughters Adelaide, Emerson and Wren Wheeler and countless nieces and nephews.
A celebration of Howard's life will be held at Cypress Lake United Methodist Church (8570 Cypress Lake Dr. Ft. Myers, FL 33919) on May 20th at 10:00am followed by a reception in the fellowship hall.
Our thoughts and prayers are with the Wheeler family during this difficult time.