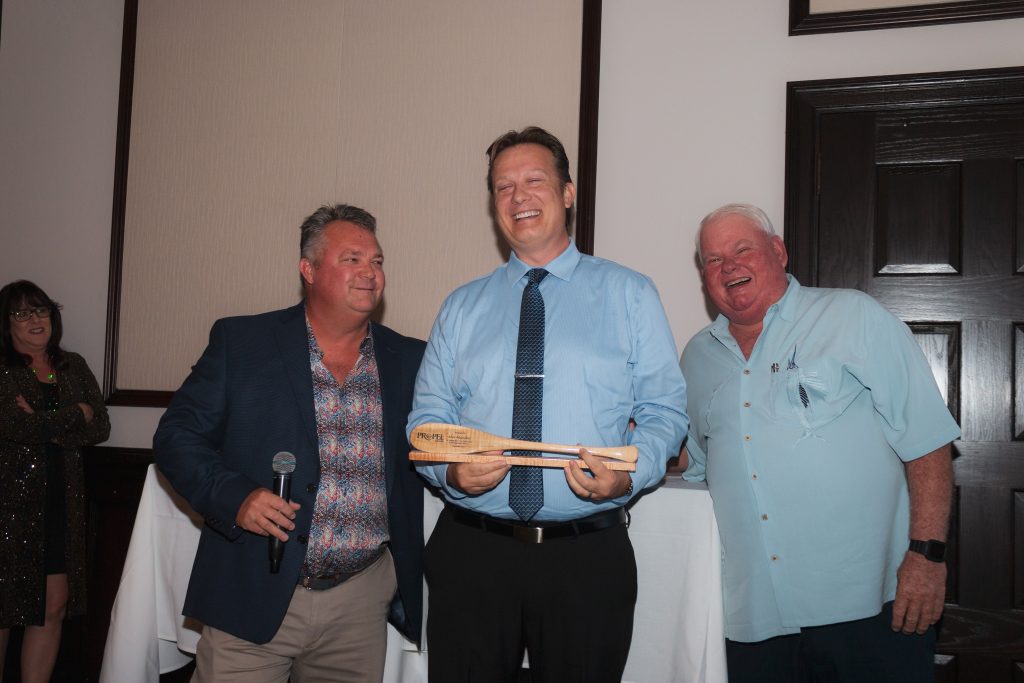 Congratulations to Alex Maziekas, Senior Project Manager, the 2021 Propel Recipient.
Each year, Chris-Tel Construction recognizes one individual from the firm as the recipient of the Propel Award. This award is given to an individual who embodies the characteristics of team attitude, work ethic, commitment, and loyalty.
The Propel Award was established in order to recognize and honor one employee who drives Chris-Tel forward by means of a force. That force being his/her attitude, commitment, work ethic, ideas, and know-how. The word Propel is defined as a verb meaning "to drive forward or onward by or as if by means of a force that imparts motion". The letters in the word stand for Performance, Resiliency, Operational Excellence, Professionalism, Ethical Behavior, and Loyalty.
The recipient is selected through a peer nomination format. Every employee nominates one person whom they feel encompasses the attributes of the Propel Award. The person with the most nominations from their peers is presented with the Propel Award paddle at our annual Holiday Party in December.
This year, the Propel Award was presented to Alex Maziekas, Senior Project Manager. Alex was recognized for his positive attitude, professionalism, proactive approach to project management, and overall operational excellence. Alex is a great leader and an excellent teacher. He continues to move the company forward, and we are excited for his future here at Chris-Tel.