Lehigh Senior High School Café Pavilion
K-12 Education | Lehigh Acres, FL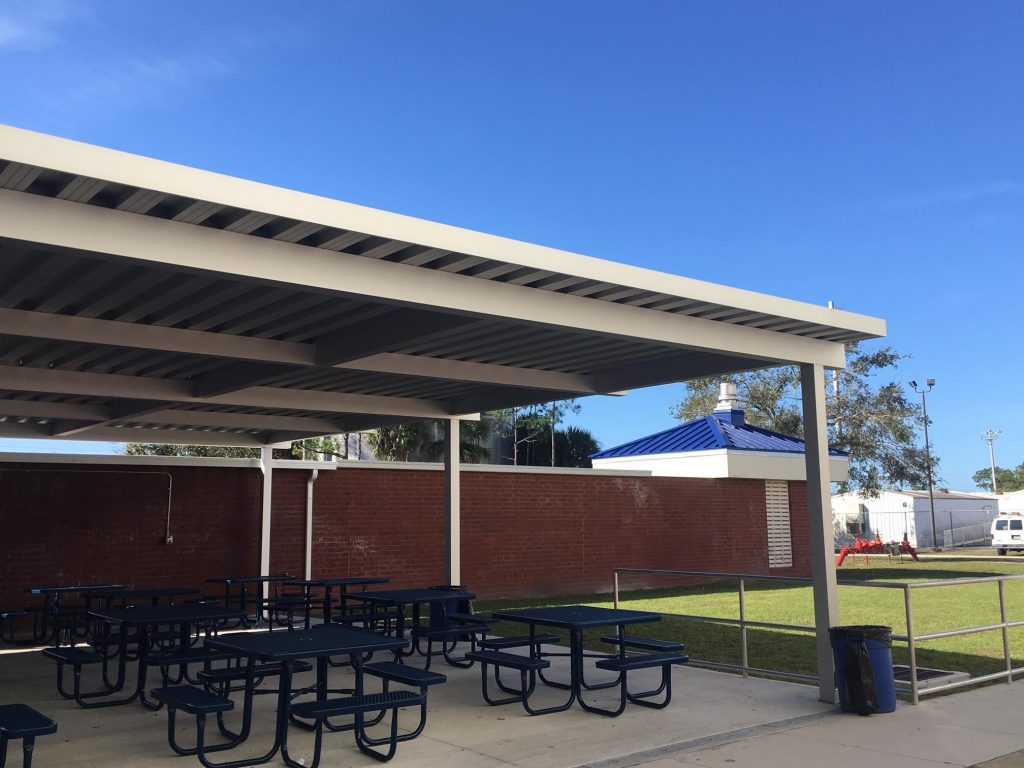 Chris-Tel Construction provided Construction Manager-at-Risk services under a continuing services contract to the School District of Lee County for the construction of the Lehigh Senior High School Outdoor Pavilion.
The 42' by 50' structure was built to provide more dining space for the influx of 500 new students arriving on campus for the 2018-2019 school year, making Lehigh Senior High School the largest school in Lee County.
The scope of work included demolition of the existing concrete slab and 25' by 25' pavilion, installation of a new trench drainage system and piping to connect existing storm drains, construct a 10' wide concrete sidewalk and covered walkway from the new pavilion to the existing cafeteria entrance which provides shelter from the elements. Other work included minor modifications to gutters and drain pipes, electrical relocation, new dining tables and ADA accessible seating.
Project Features
Client:
Lee County School District
Delivery Method:
Construction Manager at Risk
Completion Date:
August 2018
Construction Cost:
$289,973
Other K-12 Education Projects
Price Your Project
Price Your Project
Contact us today about your project and find out how we can help you achieve success.
Price your Project