Lehigh Senior High School Addition/Renovations
K-12 Education | Lehigh Acres, FL
In preparation for the influx of 500 additional students at Lehigh Senior High School for the 2019-2020 school year, construction of an approximately 30,000 square-foot addition and auxiliary renovation work on the campus was needed.
Lehigh Senior High School is a public institution, located in Lehigh Acres, a suburb of Fort Myers, Florida and is one of the largest high schools located in Lee County.
Originally built in 1994 to accommodate roughly 1,800 students, the school was in desperate need of a renovation and addition to accommodate the influx of approximately 500 additional students for the 2019—2020 school year. The School District of Lee County selected Chris-Tel Construction to provide construction management services for this project. Our firm worked alongside RG Architects, the chosen design team for this project, to facilitate the successful completion of the addition and school renovation.
Project Features
Client:
The School District of Lee County
Delivery Method:
Construction Manager at Risk
Completion Date:
August 2019
Construction Cost:
$9,286,873
Square Footage:
28,000 SF Total
One of the unique aspects of this project was that this was the first project of its kind for the Lee County School District with the new contract and phased construction process, meaning, that our firm had two separate agreements with the District, one for preconstruction services as well as construction. This allowed our firm to be an integral part of the planning and design phase of the project, assisting the design team with document review, constructability, budgeting, and scheduling.
By assisting the administration by expanding the enrollment opportunities for students, the addition at Lehigh Senior High School will serve the Lehigh Acres community for many years to come. Today, the public high school is a learning center for over 2,300 students and growing day-by-day.
The roughly 30,000 square foot addition and auxiliary renovations included a new two-story facility and rappelling tower for the school's military regulated Junior Reserve Officer's Training Corps (JROTC) program, which assists high school students in developing leadership skills and provides a quality citizenship development program led by military Army instructors. The JROTC program at Lehigh Senior High School is the largest program in the Nation and is only further strengthened with this new addition which will substantially help the program by providing an adequate facility for training purposes drill execution.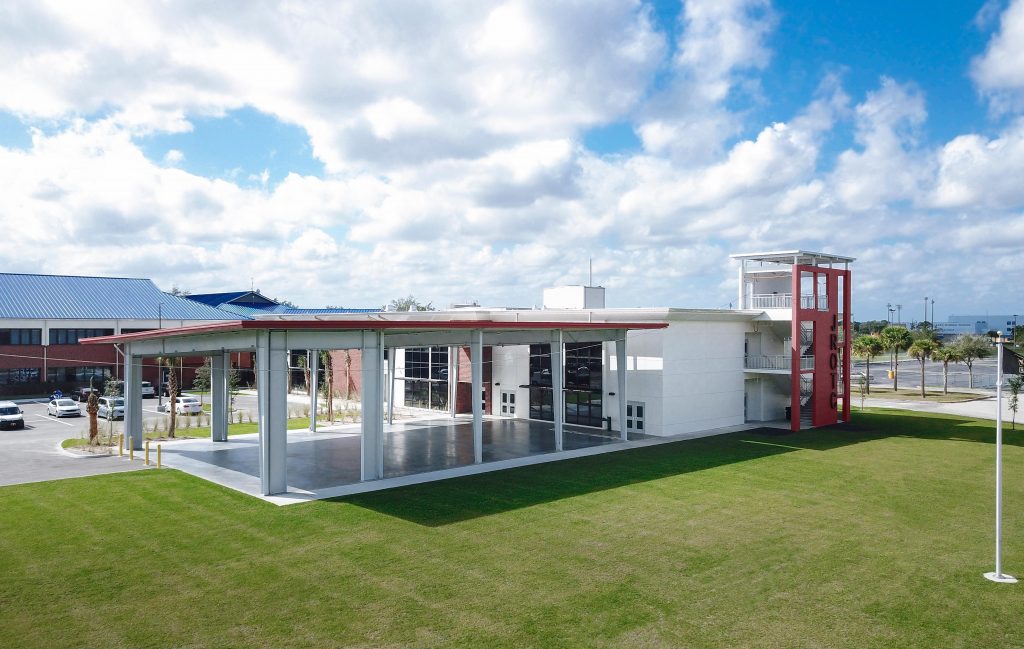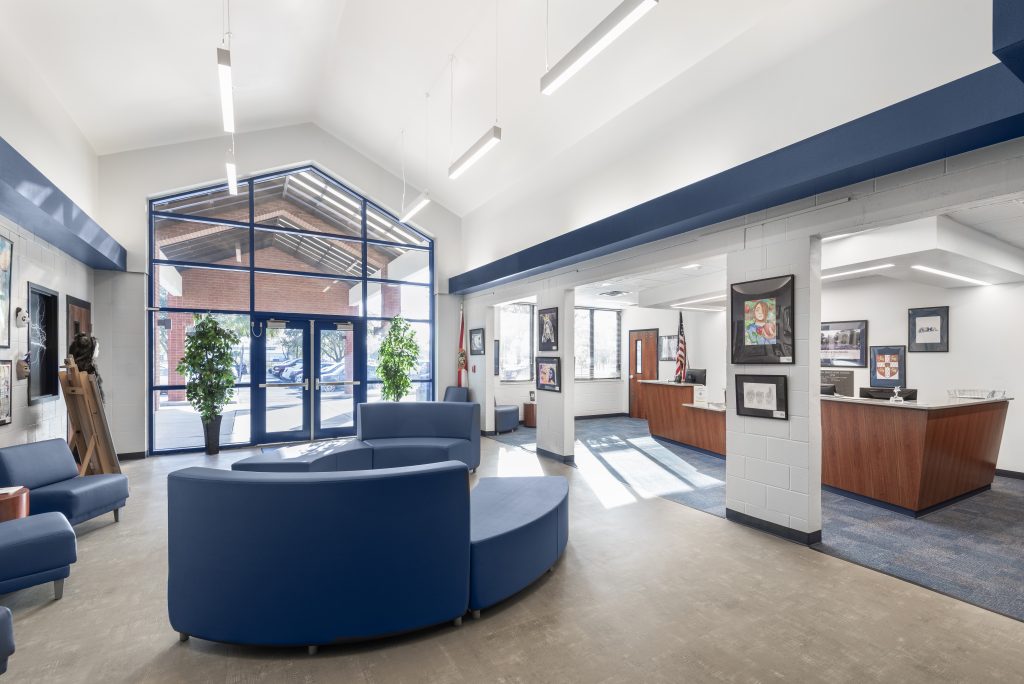 The new addition also includes classrooms, storage rooms, approximately 7,000 square foot covered exercise space, zip line, rappelling tower and pedestrian walkway connecting the addition to the main campus.
The building addition was completed in conjunction with auxiliary renovations to the school's media center, administrative wing, clinic, dance studio, classrooms, multi-purpose rooms and included creating a culinary classroom to accommodate the school's new culinary program on campus.
The addition and renovation positively impacted the Lehigh Acres community and gave students of Lehigh Senior High School a school they can be proud of and an environment fit for personal and academic success.
Jackie Corey
Principal, Lehigh Senior High School
With all the dust and mess that comes with construction, we were actually sad to see them go after the project was finished. They became an extension of our team and school family through this journey. Chris-Tel Construction would be my first choice given the opportunity to do a project of this magnitude again. It is without any hesitation that I provide my recommendation on their behalf.
Other K-12 Education Projects
Price Your Project
Price Your Project
Contact us today about your project and find out how we can help you achieve success.
Price your Project