Estero Boulevard Improvements
Utility & Drainage Improvements | Fort Myers, FL
The Estero Boulevard Improvements project is a multi-phased project consisting of six one-mile segments running from Crescent Street to just north of the Big Carlos Pass bridge. The project was coordinated with other utility improvements for Lee County and completed over several years.
Two primary goals of the Lee County project included improving safety for all users (motorists, bicyclists and pedestrians) and addressing the drainage issues on Estero Boulevard to decrease the amount of standing water that accumulates in the streets during rain events and storms. Although not designed to ease seasonal vehicular traffic, the improvements will hopefully encourage travelers to utilize alternative transportation modes such as bicycling, walking, or trolleys.
The scope of work for this project included installation of a new force main, new center lane storm drain, brick pavers, nine-foot-wide sidewalks, trolley stop locations, landscaping, striping, curbing and complete rebuild of the roadway from right-of-way to right-of-way.
Project Features
Industry:
Infrastructure, Heavy
Sector:
Utility Improvements
Client:
Lee County Government
Engineer:
David Douglas Associates
Delivery Method:
Construction Manager at Risk
Completion Date:
February 2022
Construction Cost:
$70,979,854
Square Footage:
31,680 LF Total Project
Awards:
2017 Lee BIA Summit Award for Best Commercial Contractors Project Infrastructure -$5M-$8M+
2019 Excellence in Construction Award from the ABC Florida Gulf Coast Chapter
2019 Sunshine State Safety Recognition Award – Estero Boulevard Improvements Segment 2
The project was originally divided into seven segments and was anticipated to take twelve years to complete. Our team worked in conjunction with Lee County and the Town of Fort Myers Beach to combine design efforts and sequence construction work to cut design time, and subsequently construction time, in half to minimize the effect of the construction on businesses, residents and seasonal travelers. The team concluded that after segment two's completion, it would be more efficient to work on two-miles of roadway at a time as opposed to one-mile. In doing so, the Estero Boulevard Improvements project was completed in February 2022.
The Estero Boulevard Improvements project required a lot of coordination between several different entities to ensure that the project schedule was maintained. Throughout the project, Chris-Tel not only worked closely with Lee County, but also the Town of Fort Myers Beach, who worked to install a new water main, and several different utility providers, who updated the current infrastructure and installed new infrastructure along the way.
Due to the size and magnitude of this project, it was vital that Chris-Tel communicate and coordinate with the other contractors working in conjunction on the project as well. Our team had to successfully coordinate construction scheduling with Comcast, CenturyLink, Florida Power and Light, and TECO Energy to ensure that the project would be completed as scheduled. Ensuring that every member working on the Estero Boulevard Improvements project, including members of these various other companies, was essential to completing the project as intended. This required constant communication, coordinating schedules to improve efficiency, and sharing real-time project updates.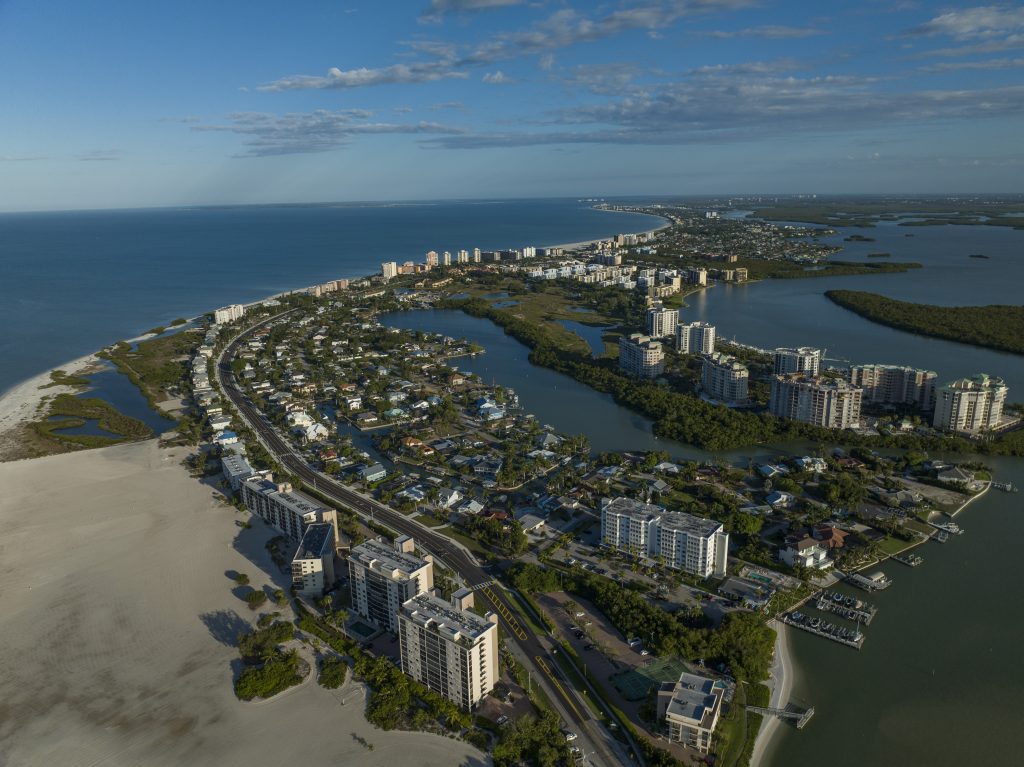 Rob Phelan, P.E.
Senior Engineer/Project Manager, Lee County Department of Transportation
Chris-Tel Construction has shown excellence in communication with our staff and local stakeholders and diligence in providing quality management throughout. I look forward to working with Chris-Tel Construction for Lee County's construction management needs for the Estero Boulevard Improvements project for Segment 1 and for future segments.
Price Your Project
Price Your Project
Contact us today about your project and find out how we can help you achieve success.
Price your Project