SE 47th Terrace Streetscape Improvements
Streetscape/ Utility Improvements | Cape Coral, FL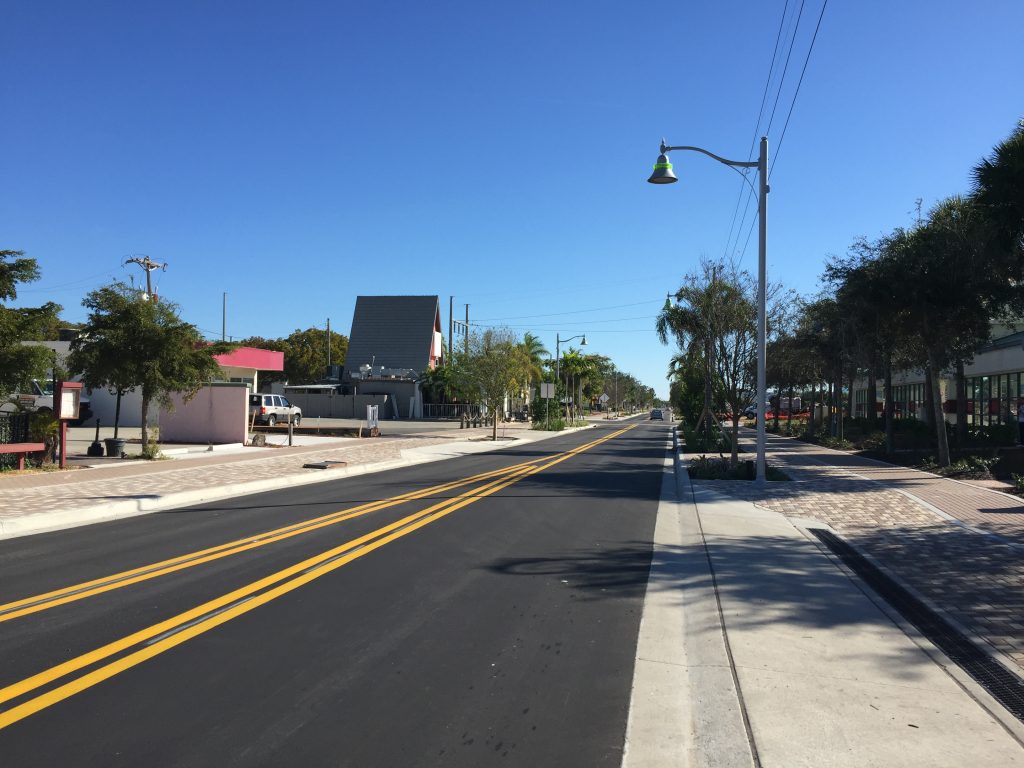 The City of Cape Coral in conjunction with The South Cape Community Redevelopment Agency (CRA) selected Chris-Tel Construction to carry out the streetscape project.
The SE 47th Terrace Streetscape Improvements project began in January 2018 and concluded the following January. The City of Cape Coral and The South Cape Community Redevelopment Agency identified SE 47th Terrace as a key district where they could greatly improve roadway and pedestrian paths. These improvements will help position South Cape for future growth. The much-needed infrastructure updates will heighten its appeal as an entertainment destination, bringing added value to the businesses in the corridor. Not only did this project significantly improve the utility infrastructure of the thriving business district but, the safety of pedestrians, bicyclists, and vehicular traffic in the corridor as well.
Project Features
Industry:
Infrastructure, Heavy
Sector:
Streetscape/Utility Improvements
Client:
The City of Cape Coral
Architect/Engineer:
CPH, Inc.
Delivery Method:
Construction Manager at Risk
Completion Date:
January 2019
Construction Cost:
$12,491,256
Awards:
2019 Lee BIA Best Commercial Contractors Project – Infrastructure $5-$8M+
The project covers approximately one mile and spans from Coronado Parkway to SE 15th Avenue. Project improvements included the installation of water and sewer upgrades, a roundabout at the intersection of Vincennes Boulevard, and the addition of wide, multi-use paths to both sides of the roadway. Improvements in this corridor also featured beautification enhancements such as lighting, paver pathways and landscaping.
CPH, Inc. started the design for the project in March 2017 and Chris-Tel Construction broke ground in January 2018. The construction was set to proceed on a block-by-block basis to minimize the impact of the construction on the business owners on SE 47th Terrace.
Several designs were considered at the SE 47th Terrace and Vincennes Boulevard Intersection. The roundabout was proposed as the safest option and is the recommended intersection design by the Florida Department of Transportation (FDOT) for its safety enhancements. In a roundabout, traffic yields to right turns only and pedestrians are crossing only one direction of traffic at a time and have a shorter walking distance to travel.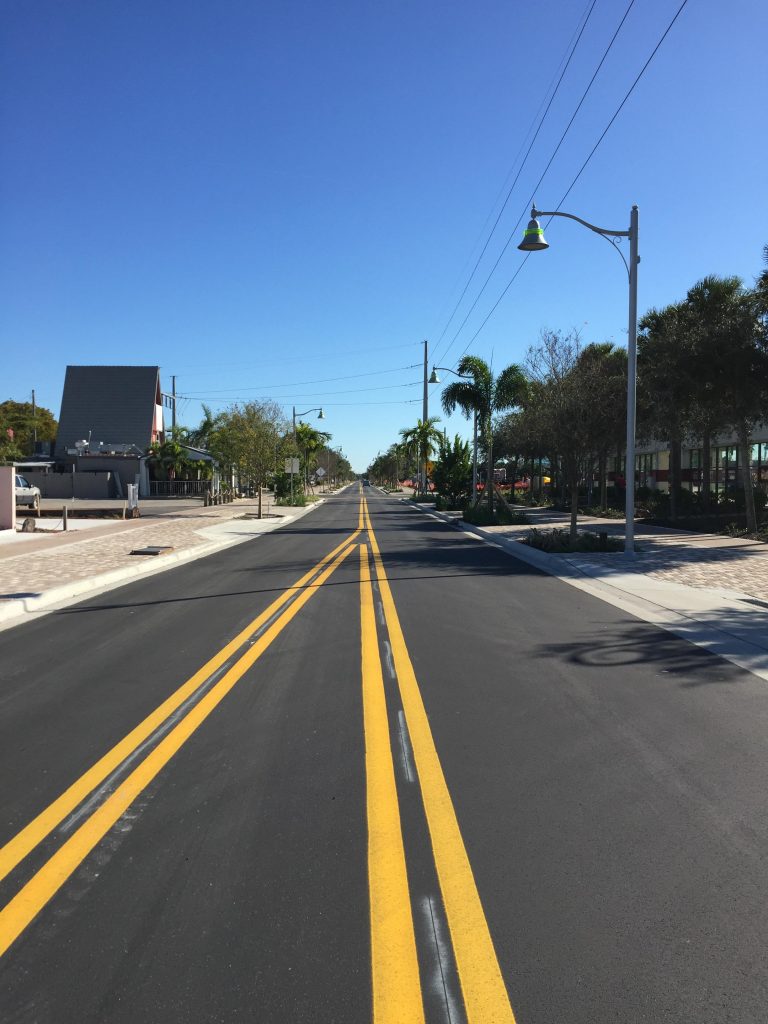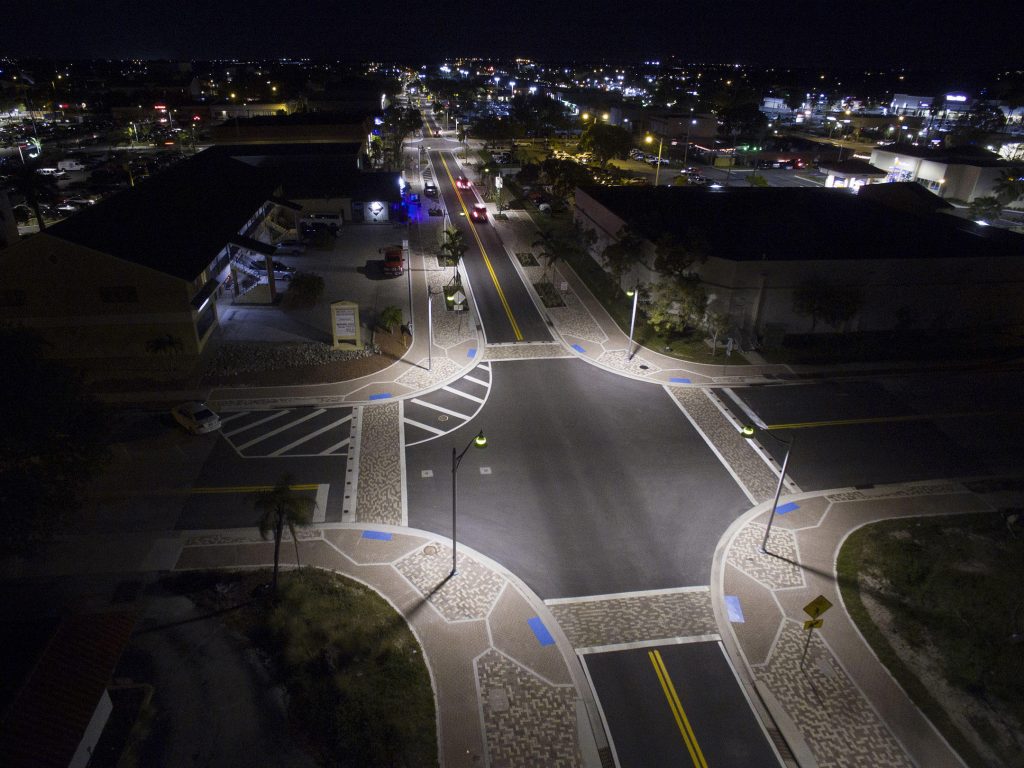 One of the challenges Chris-Tel Construction faced during construction was minimizing the impact of the SE 47th Terrace Streetscape Improvements project on the surrounding businesses and local community. Before work began, business owners and residents were notified of any changes that may affect them, such as road closures in front of their business.
To help distribute project information, a Facebook page and website were created specifically for the SE 47th Terrace project. Communicating road closures, parking detours and project updates were made easier through these forms of communication. Chris-Tel Construction gladly worked with the community and surrounding businesses to make the changes on SE 47th Terrace easy to navigate and less harmful to business.
With the SE 47th Terrace Streetscape Improvements project, it is the hopes of the City of Cape Coral and the South Cape Community Redevelopment Agency to stimulate growth and entertainment appeal in South Cape. Not only did this project provide beautification enhancements, but it also facilitated the much-needed updates to the road and subsequent infrastructure.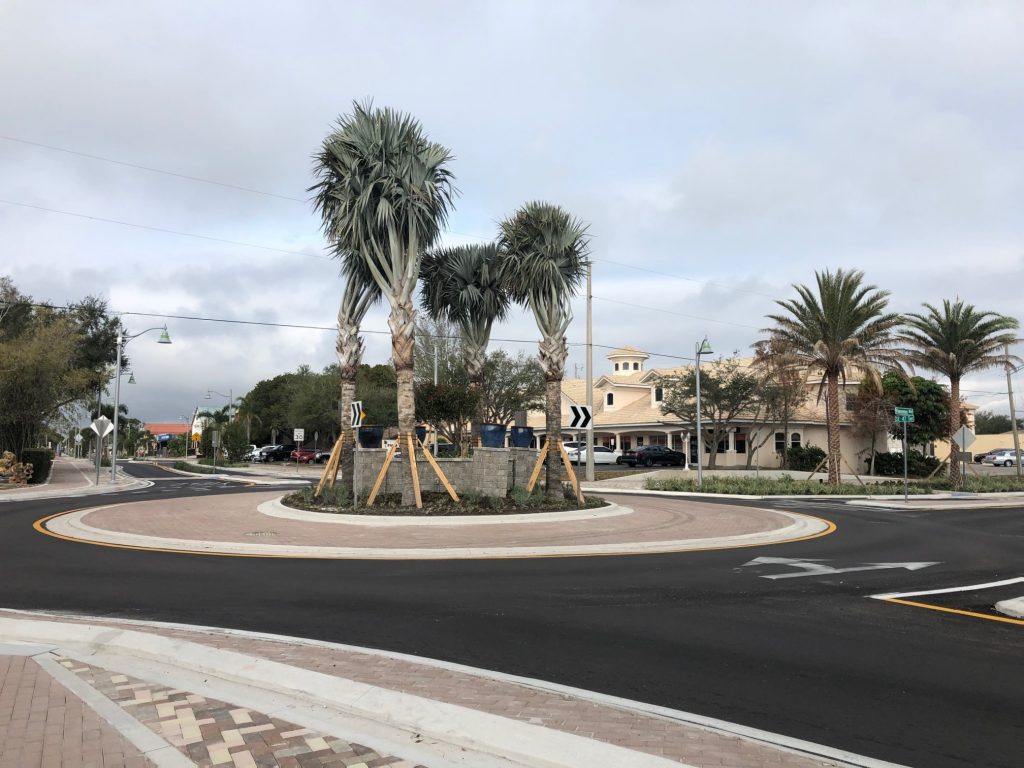 Jeffrey M. Satfield, P.E., Env SP
Senior Vice President, CPH, Inc.
Chris-Tel Construction has shown excellence in communication with our staff and local stakeholders and diligence in providing quality management throughout. I look forward to working with Chris-Tel Construction on future site/civil roadway and streetscape projects.
Price Your Project
Price Your Project
Contact us today about your project and find out how we can help you achieve success.
Price your Project