Arby's Restaurant Renovations
Restaurant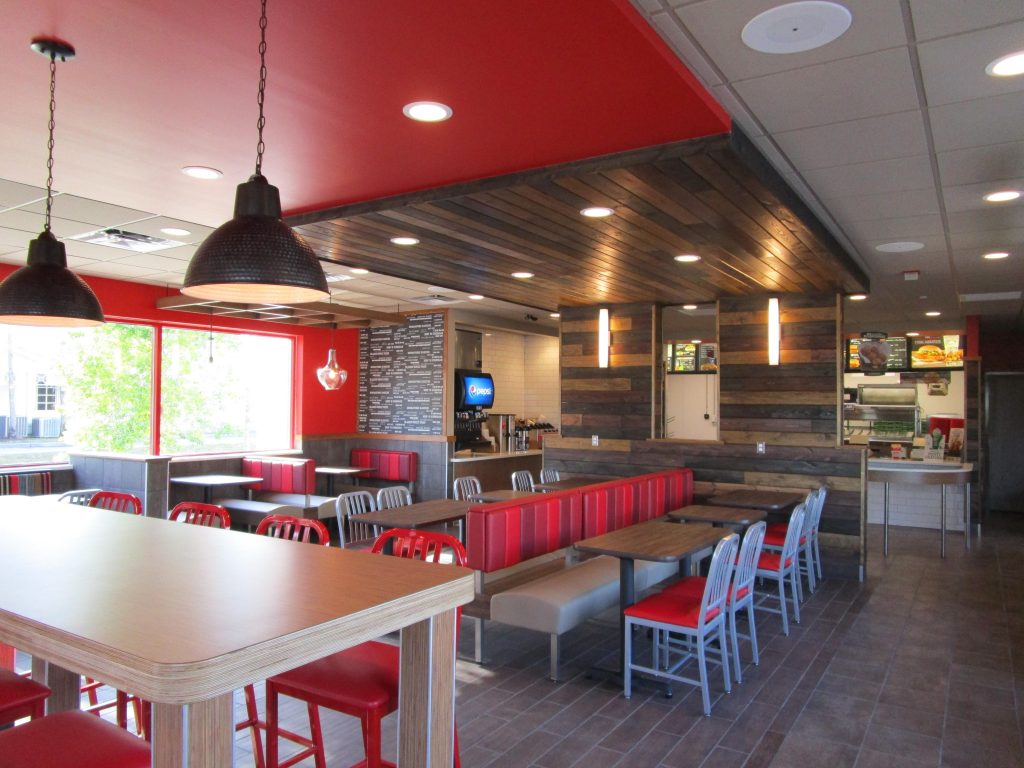 Chris-Tel Construction was chosen to provide General Contractor services for the renovations of two Arby's restaurants located in Cape Coral and Naples, Florida.
The renovations were done due to changes to the prototype model for the restaurant chain.
The Cape Coral location was the first of the new prototype in North America and was completed in 30 days.
The Naples location was the second remodel for the franchise owner in Southwest Florida and was completed in approximately 60 days.
The scope of work included selective demolition of the interior and exterior; installation of a prefabricated metal canopy and automatic drive-thru; complete interior overhaul to include mechanical, electrical, HVAC and plumbing; renovation of the restrooms for ADA compliance; kitchen equipment installation; new lighting and flooring.
Project Features
Delivery Method:
General Contractor
Square Footage:
6,000 SF Total
Construction Cost:
$775,805 Total
Completion Date:
March 2015 – Cape Coral Location; November 2016 – Naples Location
Price Your Project
Price Your Project
Contact us today about your project and find out how we can help you achieve success.
Price your Project