Seed and Bean Market
Restaurant | Fort Myers, FL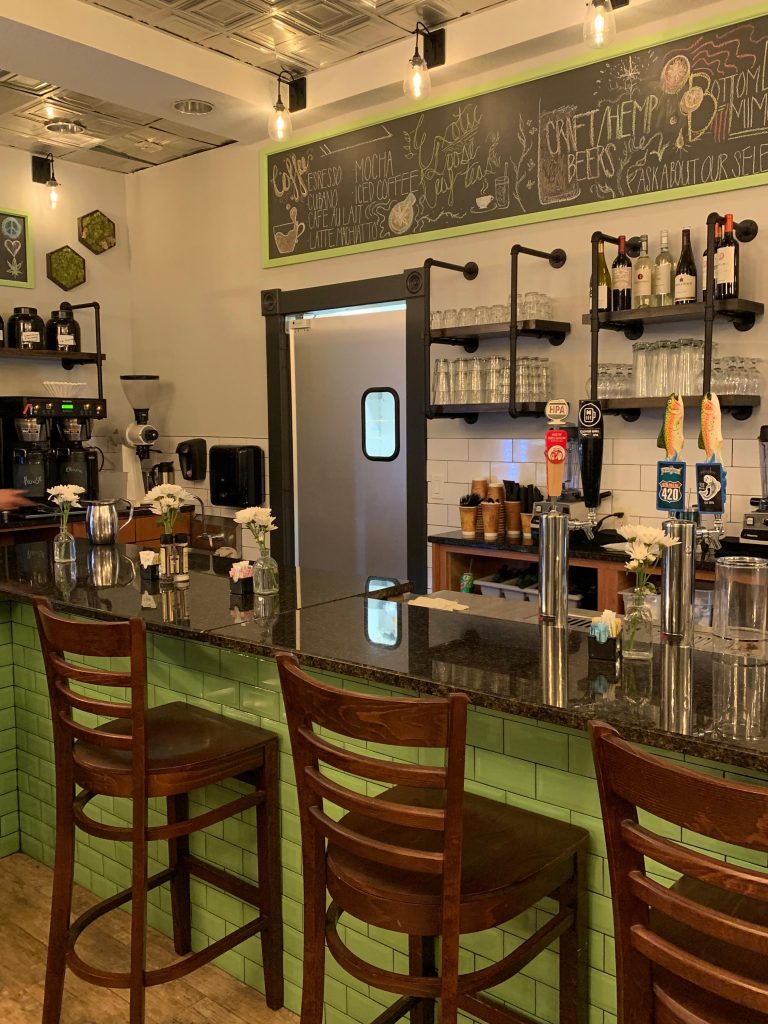 Chris-Tel Construction completed the interior renovation for Seed & Bean, a CBD marketplace that sells products for people and their pets.
Our firm was challenged with conducting the interior remodel in one week to freshen up the space located at 1520 Broadway Avenue in downtown Fort Myers. Seed & Bean is a new concept location in the State of Florida that sells not only CBD products, but infused beer, wine and food, meshing the cannabis culture with the sale of federally approved products.
The remodel consisted of a deep clean of the space (formerly home to Rebel Coffee Roastery & Tea Lounge), complete internal paint job, bar and counter work, new pipe shelving and live wall featuring living succulents and mosses. The work was predominately self-performed by our own Superintendent Bob Morgan, who put in over 115 hours to ensure that the project was completed in the tight timeframe set forth by the owners.
Project Features
Sector:
Restaurant/Retail
Client:
Seed and Bean Market
Delivery Method:
Construction Manager at Risk
Completion Date:
April 2019
Construction Cost:
$56,188
Key Contacts
Bob Koenig
Bob Koenig
Vice President of Construction
Price Your Project
Price Your Project
Contact us today about your project and find out how we can help you achieve success.
Price your Project