Sanibel Harbor Yacht Club
Waterfront and Marina | Sanibel, FL
With the Gulf of Mexico just minutes away, the Sanibel Harbor Yacht Club is the perfect location for avid boaters to house their boats. The Sanibel Harbor Yacht Club needed a top-of-the-line facility to match its prime location.
Chris-Tel Construction was chosen along with Moore and Spence Architects to construct the new facility. The scope of work included the construction of a 410-slip dry boat storage boathouse and a three-story clubhouse for members of the Yacht Club to enjoy.
Special consideration had to be taken during the construction of the boathouse. The boathouse itself had to be able to withstand the high impact use of 250,000-pound machinery used in the relocation and storage of boats.
Project Features
Sector:
Waterfront & Marina
Client:
Sanibel Harbor Yacht Club
Architect:
Moore & Spence Architects
Delivery Method:
Construction Manager at Risk
Completion Date:
September 2007
Construction Cost:
$12,500,071
Square Footage:
82,000 SF Total Building
174,420 SF Site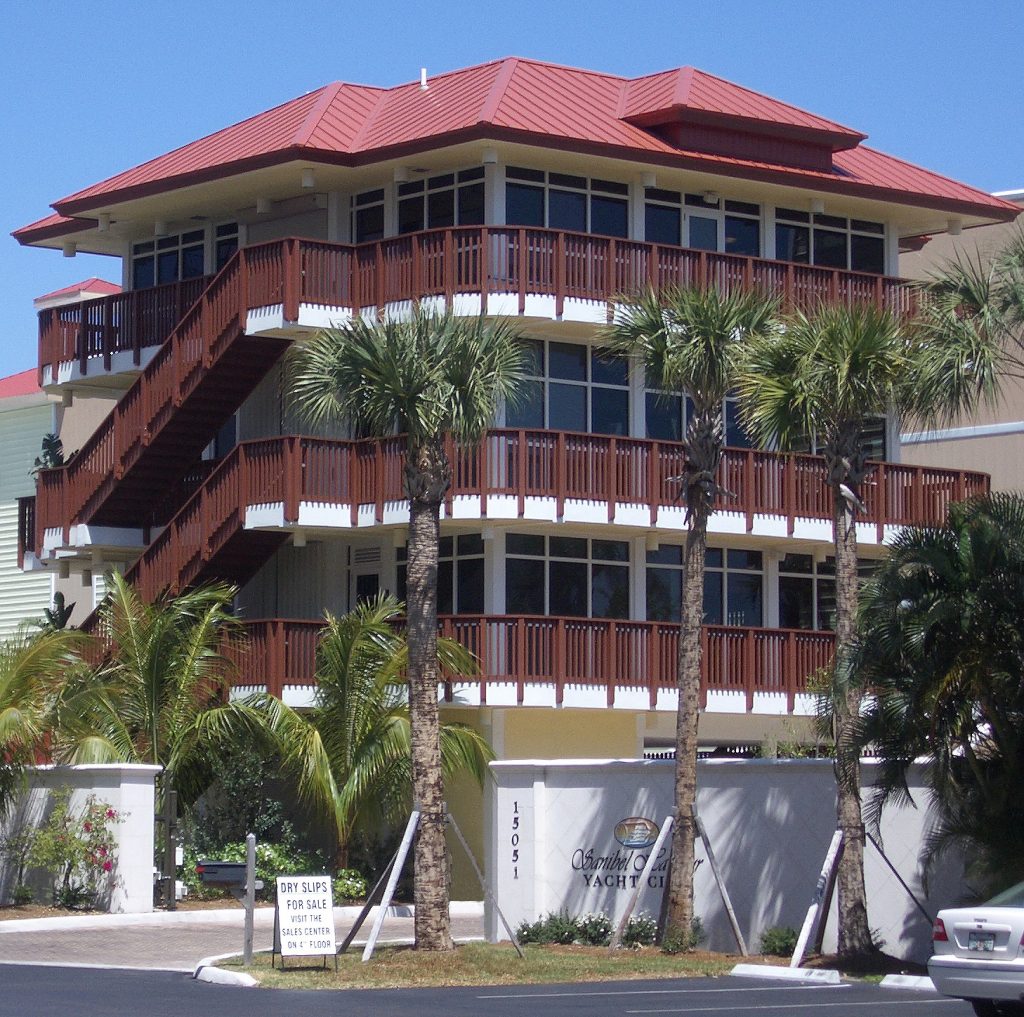 Marine properties are especially vulnerable to extreme weather events and emphasis was placed upon the durability and sustainability of the structures at the Sanibel Harbor Yacht Club. An engineered metal roof system was installed to ensure that the roof of both the boathouse and the clubhouse could withstand high winds and heavy rain. Impact rated glass was also used to minimize damage during major storms.
John R. Spence
AIA, Moore and Spence Architects, P.A.
I had the opportunity to work with Chris-Tel Construction on the Sanibel Harbor Yacht Club project. Throughout the project, Chris-Tel worked diligently to deliver the project on time and on budget. I would recommend Chris-Tel Construction for general contracting as well as construction management on individual projects or continuing contract work. They have demonstrated the ability to successfully implement the Architect's project intent and work as a team member to deliver a complete job.
Other Waterfront and Marina Projects
Price Your Project
Price Your Project
Contact us today about your project and find out how we can help you achieve success.
Price your Project