Somero Enterprises, Inc. Headquarters Facility
Office & Mixed Use | Fort Myers, FL
Chris-Tel Construction was selected to provide Construction Manager at Risk services for Somero Enterprises, Inc., with regards to their new executive offices and training facility located in Fort Myers, Florida.
In conjunction with Avalon Engineering, this facility encompasses approximately 14,000 square-feet and houses the executive team and staff with office space, state-of-the-art training room, conference rooms, machine shop and kitchen. The project site allows for future expansion to include additional training facilities.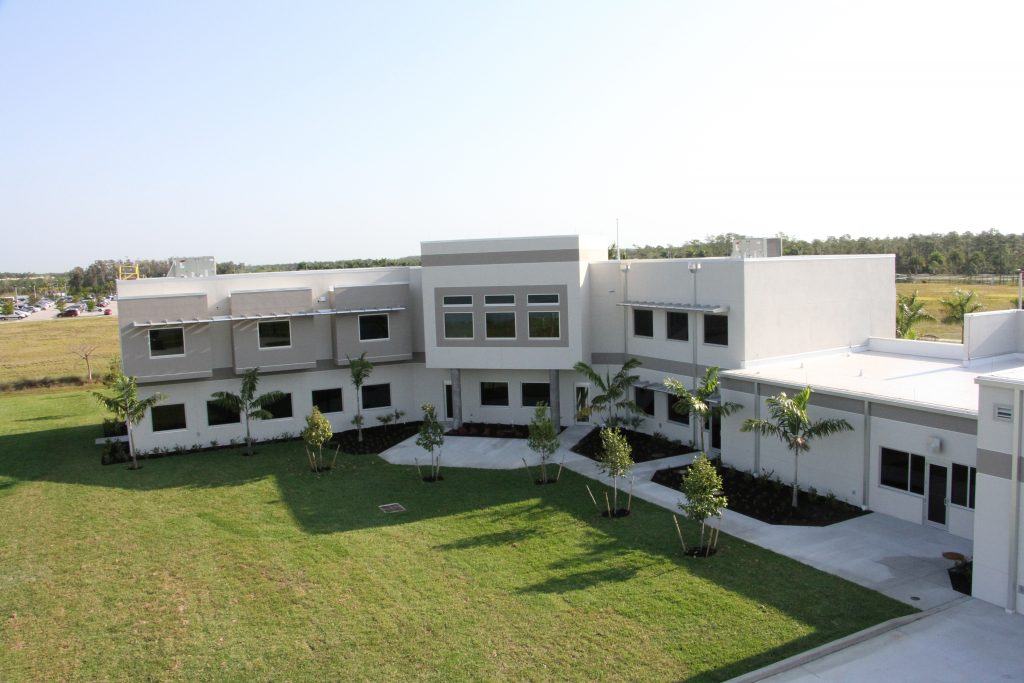 Project Features
Sector:
Office & Mixed-Use
Client:
Somero Enterprises, Inc.
Architect:
Ron Melvin Architects
Delivery Method:
Construction Manager at Risk
Completion Date:
April 2016
Construction Cost:
$3,687,371
Square Footage:
14,000 SF
Awards:
2016 Lee BIA Summit Award Winner for Best Commercial Contractors Project – Office & Mixed-Use $2M-$4M
2017 ABC Excellence in Construction Award Winner
Howard Hohmann
Executive Vice President, Somero Enterprises, Inc.
During the CM selection, we were very impressed with Chris-Tel's Team and most importantly the talent that each individual brought to the presentation. We knew Chris-Tel was the right choice for Somero, second to none. From pre-construction all the way thru the final walk-through, Chris-Tel was upfront and communicated clearly and routinely to ensure we knew what was going on each step of the way. We had no surprises throughout the entire job. In today's world of building construction, that is not the norm. I can honestly say, Chris-Tel is not the ordinary run of the mil CM. It's not only about Chris-Tel and how they managed the project, but it started at the initial selection of their subs. Every sub-contractor was just as qualified as the next, we were very pleased. I personally would recommend Chris-Tel to anyone coming to South Florida in hopes to build their dream building. It's been a pleasure working along side of Chris-Tel's Team and will definitely give them a call for our next project.
Price Your Project
Price Your Project
Contact us today about your project and find out how we can help you achieve success.
Price your Project