Riverdale Branch Library Renovations
Municipal | Olga, FL
Chris-Tel Construction provided Construction Manager at Risk services to Lee County for the renovations and addition to the Riverdale Branch Library in Olga, Florida.
The Riverdale Branch Library was an interior leasehold improvements project to an existing building located in the Buckingham Community.
This renovated facility now features an addition, increased meeting room space with the capacity to accommodate 34 people, specialty designed acoustical ceilings and CCTV installation. Other amenities include 15 public access computers which required specialized coordination to ensure that the CCTV system, fiber optics, phones and servers were properly provided and installed throughout the space to accommodate wireless access.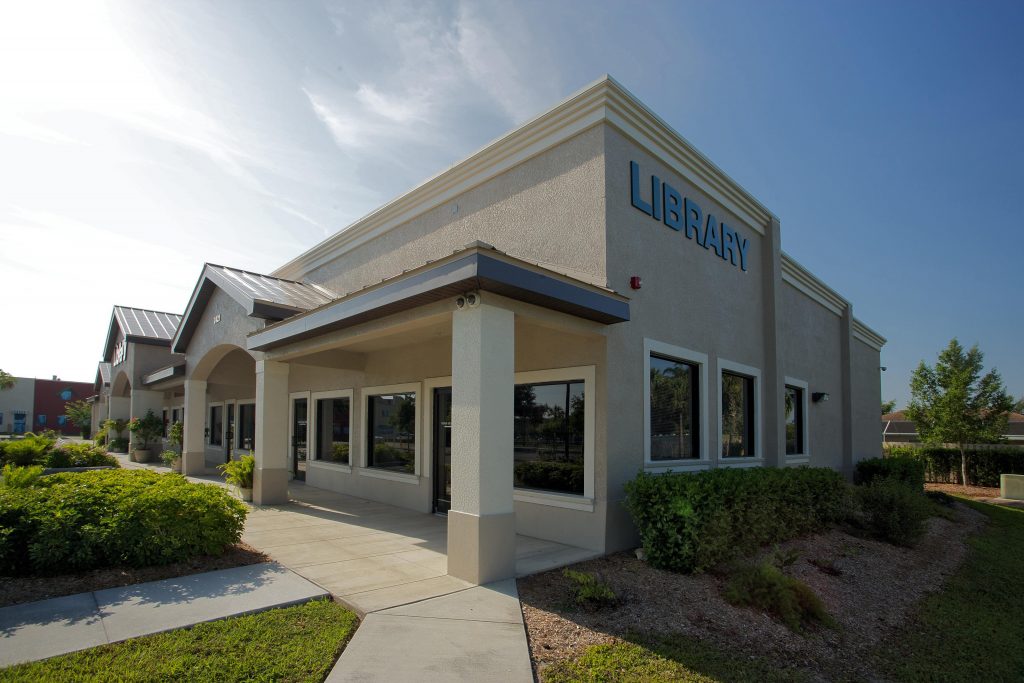 Project Features
Sector:
Library/Community
Client:
Lee County Government
Architect:
Parker/Mudgett/Smith Architects
Delivery Method:
Construction Manager at Risk
Completion Date:
December 2008
Construction Cost:
$794,514
Square Footage:
10,200 SF
Price Your Project
Price Your Project
Contact us today about your project and find out how we can help you achieve success.
Price your Project