Rachel at the Well
Historic Restoration | Fort Myers, FL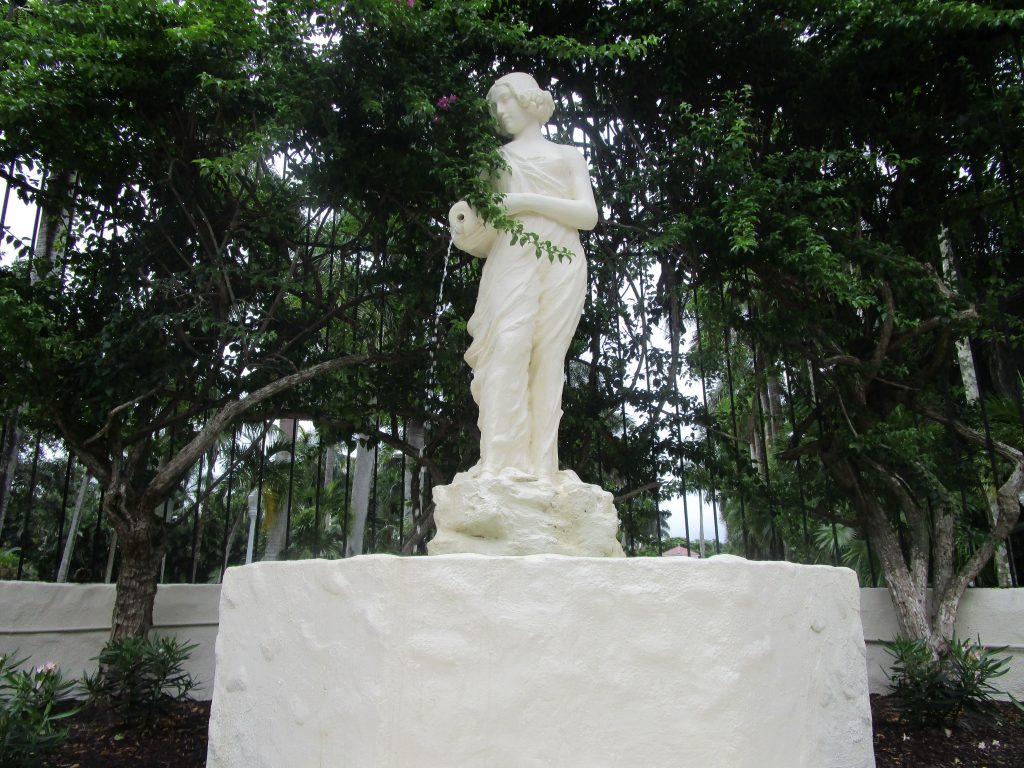 Rachel at the Well tells quite the tale of the early days of the City of Fort Myers.
She was the initial idea of James D. Newton. Newton moved to Fort Myers in 1925 at the age of 20 and embarked on the development of Edison Park. He hired German-American artist, Helmuth Von Zengen, to create a sculpture grand enough for the affluent neighborhood. The statue was completed and revealed by Mina Edison in 1926.
Over her 94 years, the statue has been the sight of many pranks from local high school teenagers adorning her with bikinis that matched their team colors. In fact, during the restoration, as many as 54 separate occasions was a swimsuit painted on the statue.
While Rachel was in remarkably good shape for her age, there were still hairline cracks, fissures, and evidence of prior repairs beneath the statue's surface. The outer layer of paint was also heavily rust-stained, from both the old cast iron pipes that connected the statue to the City's water supply as well as from the minerals that were in the well that fed the fountain before the city water supply.
Chris-Tel Construction was hired to repair the surrounding columns, stanchions and arches that frame the sculpture and span the sidewalks leading into the subdivision. Our firm removed the cast iron pipes causing the rust and replaced them with PVC pipes to prevent future staining.
Rachel herself was tediously restored by Miami based Rosa Lowinger & Associates Conservation of Art & Architecture. The project was completed in June 2017 and was recognized with a 2017 Summit Award for Best Historic Restoration from the Lee Building Industry Association.
Project Features
Client:
City of Fort Myers
Architect:
Rosa Lowinger & Associates Conservation of Art & Architecture
Delivery Method:
Construction Manager at Risk under Continuing Contract
Completion Date:
June 2017
Construction Cost:
$145,512
Awards:
Lee BIA 2017 Summit Award for Best Historic Restoration
Price Your Project
Price Your Project
Contact us today about your project and find out how we can help you achieve success.
Price your Project