Historic Punta Gorda Train Depot
Historic Restoration | Punta Gorda, FL
After sustaining building damage from Hurricane Irma in 2017, Chris-Tel helped breathe new life into the Historic Punta Gorda Train Depot.
Built by the Atlantic Coast Line Railroad in 1928, the depot's primary purpose was to ship fish to northern markets and is the only remaining railroad of the Spanish Mission style. In 1990, the train depot was officially placed on the National Register of Historic Places.
The Chris-Tel team had the honor of carefully restoring the 1928 historic train depot after the building sustained damage due to Hurricane Irma in 2017. The scope of work for this project included roof replacement, window restoration, door and hardware restoration, as well as fascia replacement, lead abatement, knee brace repairs, soffit and decking repairs, floor restoration, custom stairs, and fresh paint.
Project Features
Sector:
Historic Restoration
Client:
Punta Gorda Historical Society
Architect:
Parker/Mudgett/Smith Architects, Inc.
Delivery Method:
Construction Manager at Risk
Completion Date:
October 2021
Construction Cost:
$298,933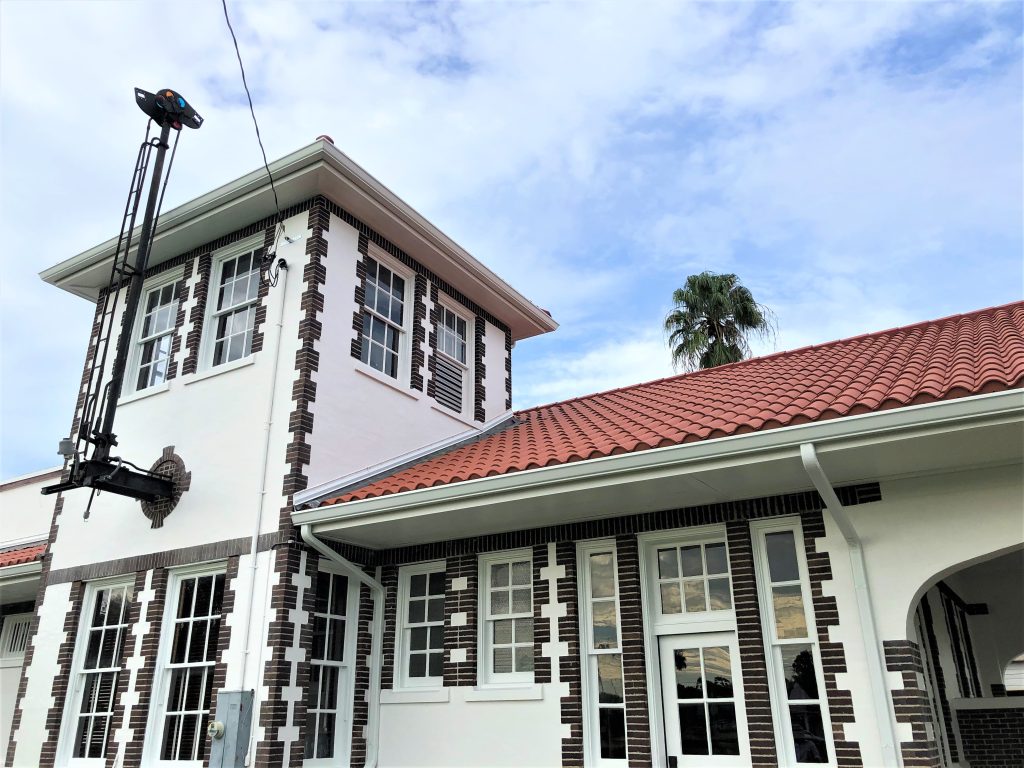 Price Your Project
Price Your Project
Contact us today about your project and find out how we can help you achieve success.
Price your Project