Century Link Sports Complex
Sports/Recreation | Fort Myers, FL
As part of a joint venture, Chris-Tel Construction provided Construction Manager at Risk services to Lee County for the expansion, renovation and construction of Century Link Sports Complex in Fort Myers, Florida.
As home of the Minnesota Twins' Spring Training, the renovations were on an accelerated 14-month schedule and were completed in multiple phases. The first phase of construction was completed between May 2013 and January 2014 during the spring training "off-season" and included site development, roadway and utility improvements for the construction of the player academy and clubhouse for the professional and semi-professional athletes staying on the premises, media/meeting room, cafeteria, office space and training room and practice field facilities.
During the next off-season, from May 2014 to January 2015, the second phase of construction was completed which included the stadium renovations such as the field, locker rooms, team training space, staff offices, seating, fan entrances, suite renovations, fan boardwalk, stairwells, fountain, team store, bullpen and dugouts.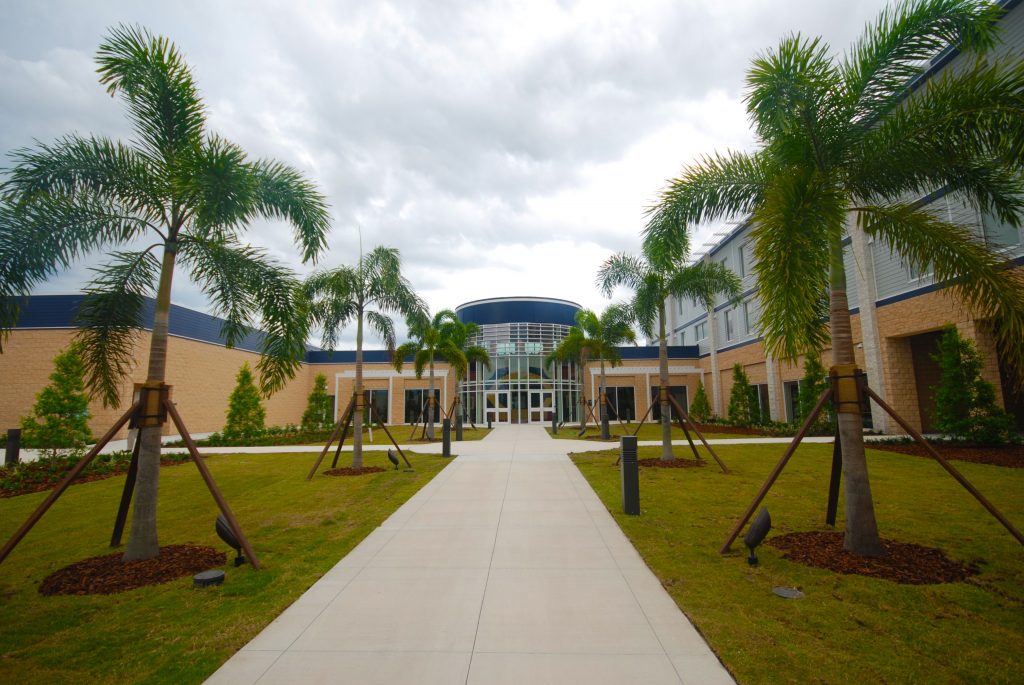 Project Features
Sector:
Sports/Recreation
Client:
Lee County Government
Architect/Engineer:
Populous | Parker/Mudgett/Smith Architects
Delivery Method:
Construction Manager at Risk as part of a Joint Venture
Completion Date:
January 2015
Construction Cost:
$42,676,271
Square Footage:
198,000 SF Total
Awards:
Associated Builders and Contractors, Excellence in Construction Award Recipient
Baseball Digest's Best Ballpark Renovation 2015
David Harner
Deputy County Manager
I wholeheartedly recommend the Chris-Tel Construction team. Bob Koenig and Joe Pressler (formerly president and VP of estimating, respectively, for Manhattan), and Howard Wheeler, President of Chris-Tel Construction, have demonstrated vast knowledge and delivery of the construction of Lee County's two (2) major baseball facilities- JetBlue at Fenway Park and Hammond Stadium (now Century Link Sports Complex). Currently, these individuals have worked diligently to meet every schedule milestone established by Lee County and the Minnesota Twins organization for the development and reconstruction of Hammond Stadium (Century Link Sports Complex). This team has worked tirelessly to meet the established fast-tracked schedule and have delivered a quality product at each delivery date.
Price Your Project
Price Your Project
Contact us today about your project and find out how we can help you achieve success.
Price your Project