MY Shower Door/D3 Glass Headquarters Facility
Industrial | Fort Myers, FL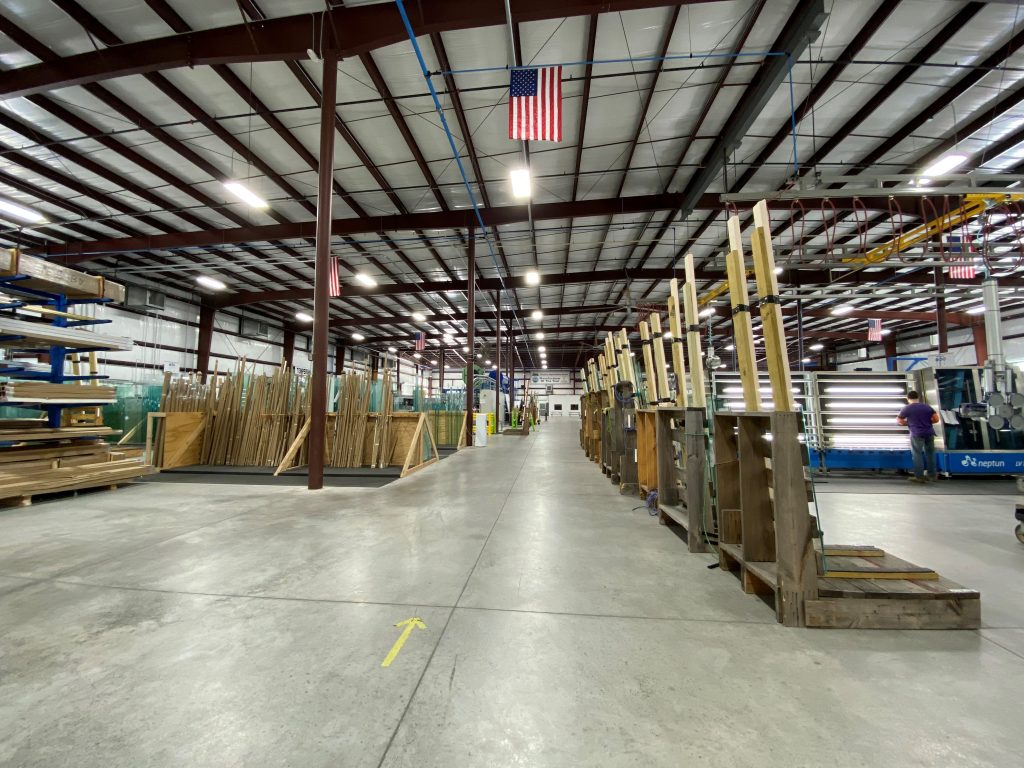 Chris-Tel Construction was selected to provide Construction Management services for the construction of a 60,000 square foot headquarter facility for MY Shower Door and D3 Glass in Fort Myers, Florida.
As a leading competitor in the frameless shower door industry, MY Shower Door has revolutionized the design, installation, and marketing of shower door products. Since 2003, the Daubmann family has contributed to the South Florida economy with showrooms in Naples, Fort Myers, Cape Coral, Sarasota, Tampa, and Orlando with over 100 current employees and growing.
Project Features
Client:
MY Shower Door/D3 Glass
Delivery Method:
Design-Build
Completion Date:
July 2019
Construction Cost:
$4,774,125
Square Footage:
60,000 SF
Awards:
2021 ABC Excellence in Construction Award Winner
Since MY Shower Door was experiencing exponential growth in South Florida, the flourishing company was in need of a space to house their expanding team. Chris-Tel Construction was selected to provide Design-Build services for the construction of a 60,000 square foot headquarters facility located in Fort Myers, Florida.
The facility serves as the North American headquarters for both MY Shower Door and their sister company, D3 Glass and houses the executive staff, sales, marketing teams, product development, logistics, IT, and both manufacturing and distribution.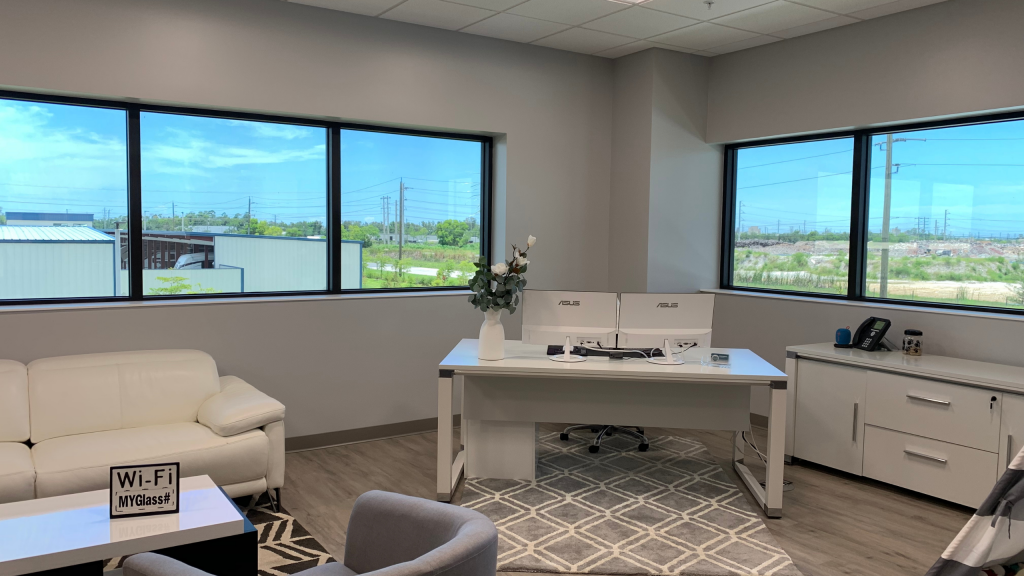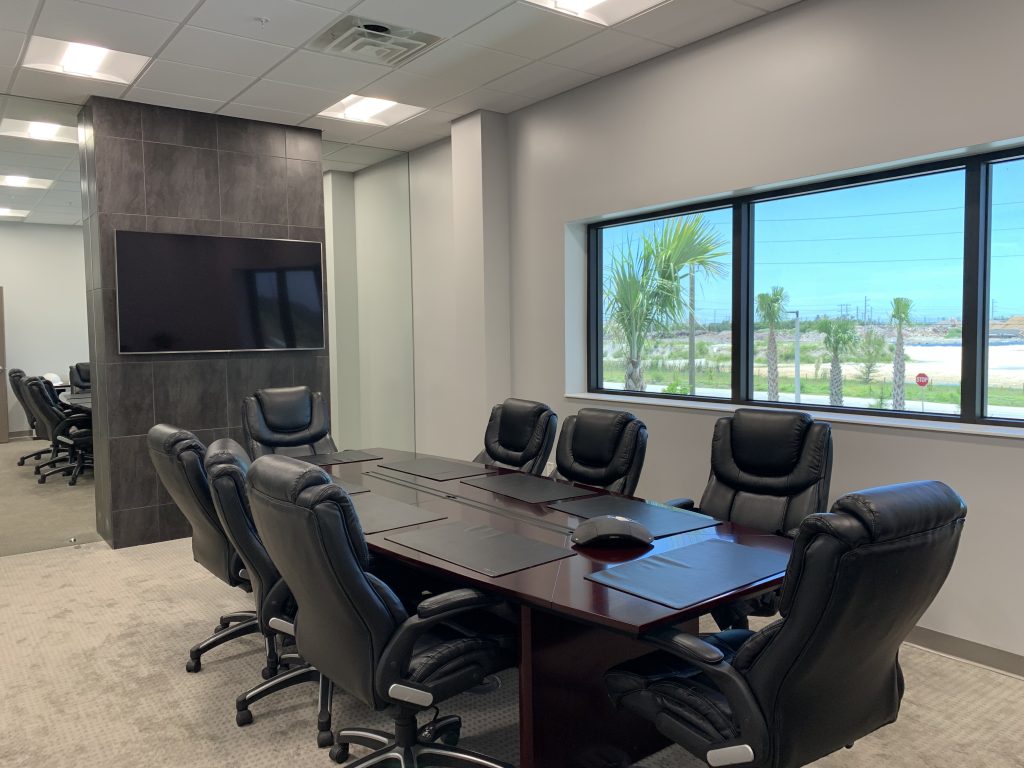 The two-story building features a state-of-the-art training facility for affiliate store and team members, production, storage, and distribution area with the latest in glass tempering and glazing equipment. Along with the high-tech equipment is a customized crane operation for product logistics inside the manufacturing and distribution area. The building also features executive office spaces on the second floor, conference room, break rooms and a greenscreen marketing and video production area.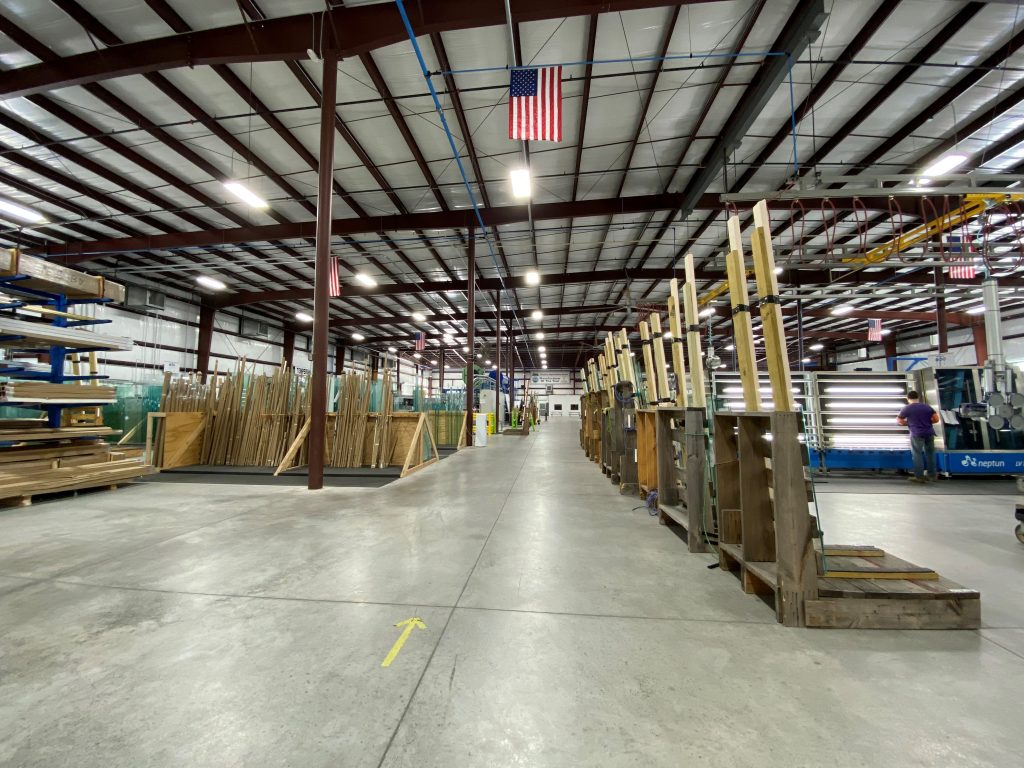 While stimulating the South Florida economy and employment, MY Shower Door has been nationally and regionally recognized for their accomplishments and growth. MY Shower Door and D3 Glass were named on the INC. 5,000 list of Fastest Growing Businesses in the United States for almost five consecutive years (2015, 2016, 2017, 2019, 2020) and on the INC. 250 list of most successful companies in Florida for 2020. With millions of businesses in the United States, this is quite the honor for MY Shower Door. In 2019, the firm was honored as the Lee County "Manufacturer of the Year" at the Industry Appreciation Awards.
The new headquarter facility allows for 10,000 square feet of future expansion and enables the company to continue to create jobs for the Southwest Florida economy while manufacturing, selling, and installing their products for customers all over the state of Florida.
Bill Daubmann
President/Founder, MY Shower Door/D3 Glass
From the initial meeting through estimating, planning, zoning, construction and completion, Chris-Tel completed our state of the art glass manufacturing/fabrication plant on-time AND on budget. They kept us on track and guided us when things started to vary from plans. I have been recommending them to other business friends and associates as I found them to be highly reputable and professional.
Price Your Project
Price Your Project
Contact us today about your project and find out how we can help you achieve success.
Price your Project