Florida SouthWestern State College Taeni Student Services Hall Renovations
Higher Education | Fort Myers, FL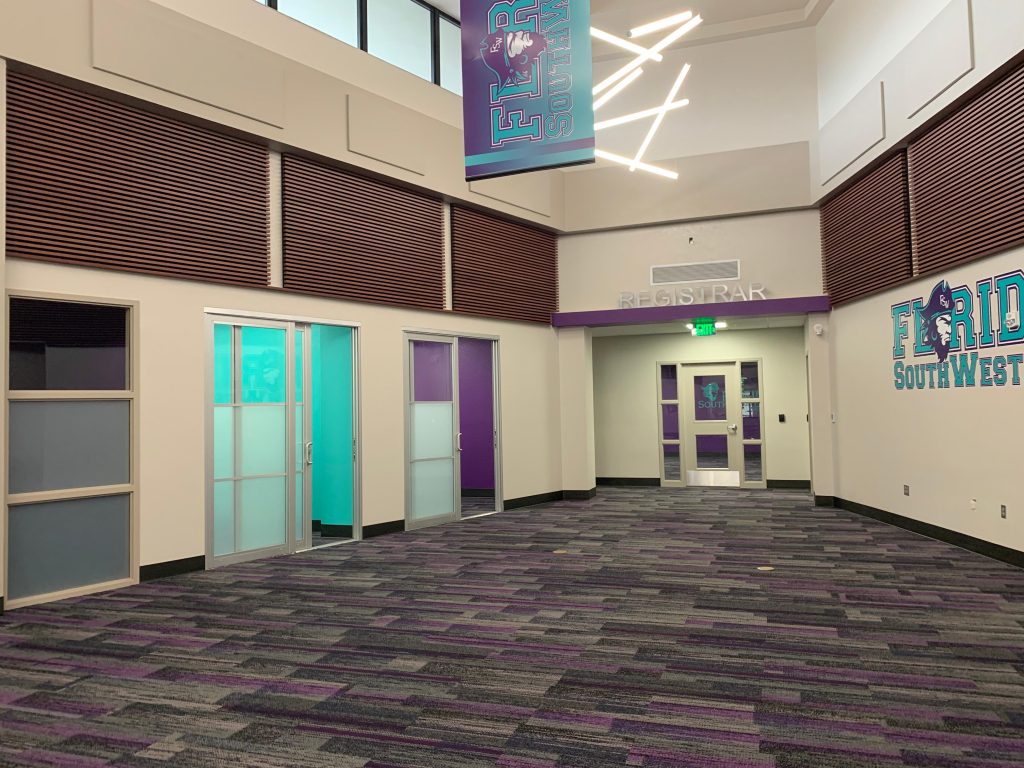 The Taeni Student Services Hall (Building S) on the Lee County Florida SouthWestern State College campus underwent extensive renovations for which our firm provided construction management services.
This 30,000 square foot interior renovation project was completed on the second floor which houses academic advising, financial aid and other administrative departments and services for current and prospective students. The scope of work included demolition, reconfiguration of office and workspace walls, windows, drywall, MEP reconfiguration, flooring, fire suppression system reconfiguration, IT, and access-controlled entry doors. The work was completed during normal business hours with complete coordination of moving staff and faculty to alternative locations during construction.
Project Features
Client:
Florida SouthWestern State College
Architect:
BSSW Architects
Delivery Method:
Construction Manager at Risk
Completion Date:
December 2019
Construction Cost:
$1,744,866
Square Footage:
30,000 SF
Price Your Project
Price Your Project
Contact us today about your project and find out how we can help you achieve success.
Price your Project